Blog Hotel Palmanova
Your Mallorca Holiday: beaches near Ca's Saboners, Ca's Saboners Beach Aparthotel
Your Mallorca Holiday: beaches near Ca's Saboners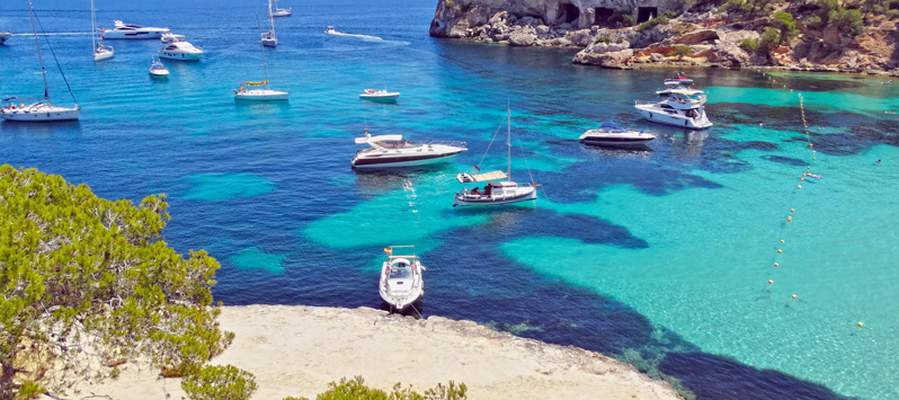 Ready to enjoy the beach while staying with us at Cas Saboners? Go for it! Summer fun is TOP on our list. So here we go, telling you all about the best beaches in Palmanova and its surroundings.


The first would be the beach directly at Palmanova. This is a beach we love because it is always clean and its white sand and blue and turquoise calm water are just perfect to go with the whole family. It's definitely super kids-friendly! In addition to the beauty and fun the beach itself has to offer, you can also rent sun loungers, umbrellas and many water vehicles to explore the area a bit.


Second beach you can reach by foot is the beach of Magaluf. The beach is not only stunning, but actually very quiet during the day. There can always be a group of people partying a little bit, but you will see when you get there that you can perfectly lay on the beach, play around with the kids and dive into its blue water.


But if you've thought of renting a car to enjoy the area and check out other beaches nearby that are easy reached by car, continue reading!


Camp de Mar is a very family-friendly beach you'll find near Ca's Saboners and we recommend you save a whole day to enjoy it. With a restaurant located on top of the water and another one at the beach you will be able to have lunch there and let the little ones get all that energy out jumping around the sand and diving into the calm waters.


El Mago is a small cove located about 15 minutes away from Ca's Saboners that will amaze you with its natural beauty. The mix of the colors of the sea and the surrounding rocks and trees make it one of Mallorca's most beautiful beaches. Be careful, because in high season it can get a little bit busy.


'Punta Negra' is a small rocky peninsula located in Calvià, right between Palmanova and Portals Nous. Both of its coves are not very frequented which is why it is the perfect little get-away from the hotel in the afternoon.
Return