Blog Hotel Palmanova
Your holidays at Cas Saboners at the best price!, Ca's Saboners Beach Aparthotel
Your holidays at Cas Saboners at the best price!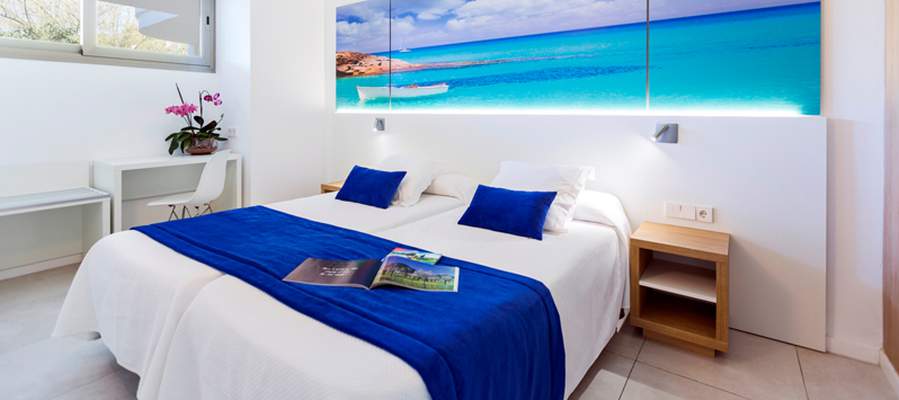 Summer season is fully on and we're loving at Cas Saboners! We have been having a blast with all our guests. And if you're planning on visiting us this year or even planning your holiday for next year, there's a couple things we would like to say.



Different types of apartments
We've got an apartment for you. That's all you need to know. We easily adapt to your needs and Budget, giving you an apartment that will perfectly fit your family. So, all you have to do is check out our superior apartments, Premium apartments – ground floor, family apartment or suite heaven and choose one!


Best facilities for a family holiday
Still not ready to book? Let us tell you a little bit more about our facilities. We're definitely prepared to have you here with us! Our restaurant, to begin, is a nice, relaxed place to have dinner and breakfast. With a large buffet serving all kinds of national and international food, the whole family will have something to enjoy! Moving on… the pool! The pool is the heart and soul for holiday-makers at Cas Saboners. Is there a better plan then spending the day by the pool watching the kids have fun? You must also know that we prepare tons of fun games in the pool for grown-ups and little guests. In addition, we have a little water park, which is perfect for the kids to spend their afternoons. Last, but not least, we also have a children playground, in case they're in need of even more fun after the full kids' program, pool and water park. Inside Cas Saboners you'll also be able to shop, as we have a little supermarket providing all things necessary for your holiday!


Best price on our web – get 10% off!
We love to take good care of our guests. This is why we want all of you to not only feel great when staying with us, but also getting the best possible price when booking directly through our website.


You'll get 10% off on www.cassaboners.com! And, just in case you didn't know, we also give you free Wi-Fi this year until the 3rd of November. Don't wait any longer and book your holiday!
Return