Blog Hotel Palmanova
We're officially children-friendly!, Ca's Saboners Beach Aparthotel
We're officially children-friendly!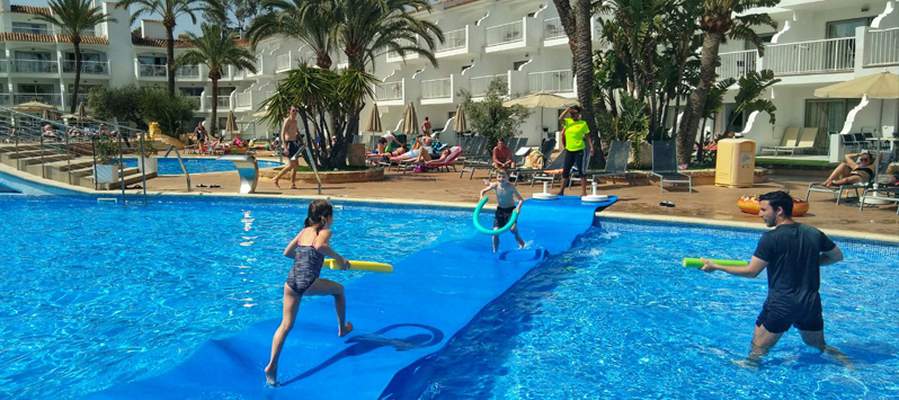 Here's something you already knew: we LOVE kids. We love having them spending a great family-holiday at our hotel and we completely love the way they are always smiling when staying with us at Cas Saboners..


That's actually no news at all. But the BIG news is that we're now OFFICIALLY CHILDREN-FRIENDLY! Yuhu!


But what does this mean? Children Friendly s the distinctive rewards to accommodation worldwide for its adaptability in welcoming families with children.


The 'Children-Friendly' experts personally visit each accommodation evaluating the points related to facilities, services, security, treatment of families and respect for the environment. And guess what? They've decided that we are 100% children-friendly!


We couldn't be happier about this! Every year we think of new ways not only to entertain your kids, but also to make a stay at our hotel as easy as possible for adults traveling with children! We just know that you're ALL on holidays and this means that all of you deserve to have a great time, be able to rest and go home feeling better and happier.


At Cas Saboners you'll find kids-friendly facilities, tons of activities, a nice staff welcoming your kids and, of course, comfy apartments and a nice restaurant to enjoy a holiday with your children.


Being a part of the 'children friendly' label means that we are part of a selected group of accommodations perfect to welcome families. Comfortable, functional and fun. Everything you need to enjoy family! Because, family ALWAYS goes first, right?


We're looking forward to having you at Cas Saboners this year!
Return