Blog Hotel Palmanova
Top 5 seafront restaurants in Mallorca, Ca's Saboners Beach Aparthotel
Top 5 seafront restaurants in Mallorca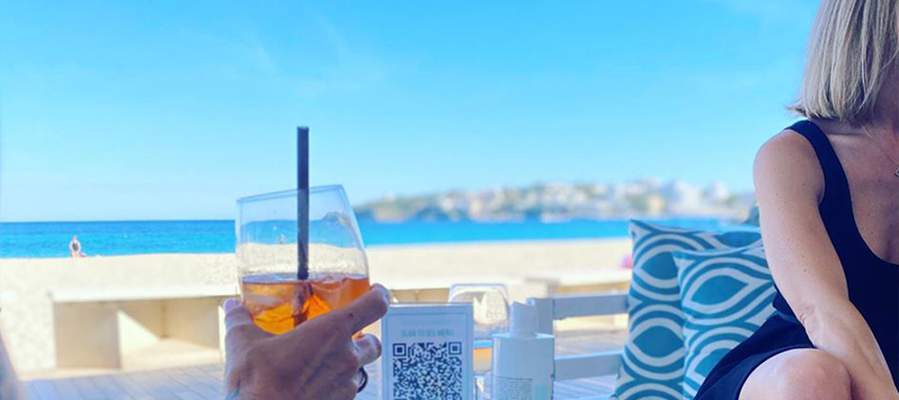 There's nothing more Mediterranean than enjoying a meal by the sea. And in Mallorca we've got a long list of seafront restaurant to choose from! At Cas Saboners we want you to enjoy the best of Mallorca, which is why today we're sharing our top 5 seafront restaurants of the island!


1. Il Chiringo

Let's start with one of our favourite seafront restaurants located really close to Cas Saboners. Il Chiringo is a place where the time stops. Located directly on the beach of Palmanova, you'll be able to enjoy the finest Italian and Mediterranean gastronomy while watching the sea.


2. Can Blanc

Also located in Palmanova, Can Blanc Beach Palmanova offers Mediterranean – Majorcan food, creative cocktails and lovely sea views. You'll be able to walk from Cas Saboners and reach this seafront beach restaurant in minutes!


3. Roxy Beach Portals

Ibiza-style 'chiringuito' located in Puerto Portals, at the end of Oratori Beach. This beach bar is located on the edge of the beach offering panoramic views of the sea and part of the port. Without a doubt, one of the best places to see the sunset.


4. Ponderosa Beach

Now we're heading to the north of the island, to Playa de Muro, to show you two of our favourite restaurants on the beach. Firstly, Ponderosa Beach. A beach bar 2.0 with 100% Mediterranean flair and a gastronomic offer that will amaze you every time. Without a doubt, an unparalleled Mediterranean experience.


5. Can Gavella

Also on the beach at the famous Playa de Muro you'll find Can Gavella: our favourite in terms of having a paella with your feet in the sand. Enjoy its spectacular strawberry mojito while you watch the blue and turquoise colours of the waters of our Mediterranean.
Return