Blog Hotel Palmanova
Restaurants in Palmanova: Vaccu, Ca's Saboners Beach Aparthotel
Restaurants in Palmanova: Vaccu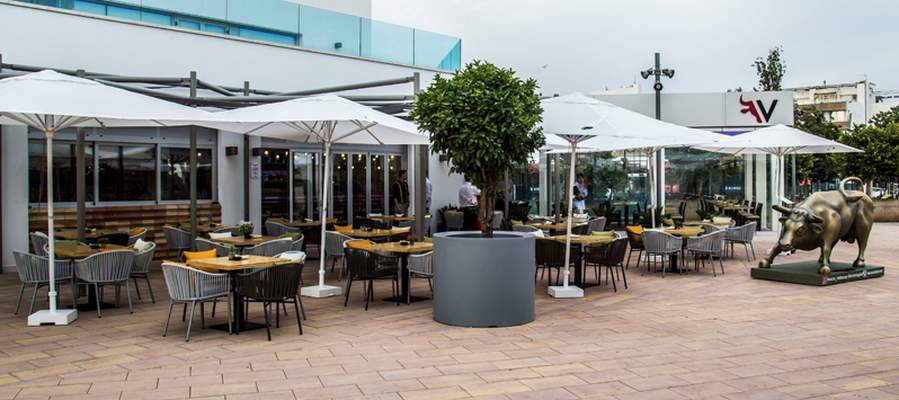 When you're staying with us at Cas Saboners, you already know you have tons of things to do at our aparthotel: we offer you fully-equipped apartments for the whole fam to be comfy, a big pool to enjoy Majorcan sun, a little water park for some extra water fun, a playground for the kids, a complete entertainment program for adults and children, a pool bar and a new restaurant where we serve big buffet breakfast and dinner, that you can book when choosing half-board on our web. .


Today we'd like to tell you more about one of the best restaurants in the area: Vaccu.

Vaccu is a restaurant you'll find in the La Vila Shopping Centre, only a couple of minutes away from Cas Saboners. We recommend you to combine a shopping afternoon with a visit to the restaurant or a visit to Katmandú (the theme park in Magaluf) with a nice dinner at Vaccu. .


At Vaccu they are meat specialists. They have the best steaks on the island at this new restaurant, but it's not only all about meat, they also got a wonderful selection of Italian dishes to share with the family. The best meat & the best of Italy in just one place. A real winner! .


Vaccu is family-friendly restaurant, as they not only have a great selection for children, but also a big terrace inside the La Vila shopping centre, for the kids top lay around while adults enjoy some of their spectacular cocktails after lunch or dinner. Vaccu's cocktails are another must-try at the restaurant; so don't leave without having experienced the full Vaccu-experience..


We love our guests to have the best time while staying with us and that's why we recommend you this great restaurant named Vaccu for a lovely meal during their holidays at Cas Saboners.
Return