Blog Hotel Palmanova
Ready for some beach sports when visiting Mallorca?, Ca's Saboners Beach Aparthotel
Ready for some beach sports when visiting Mallorca?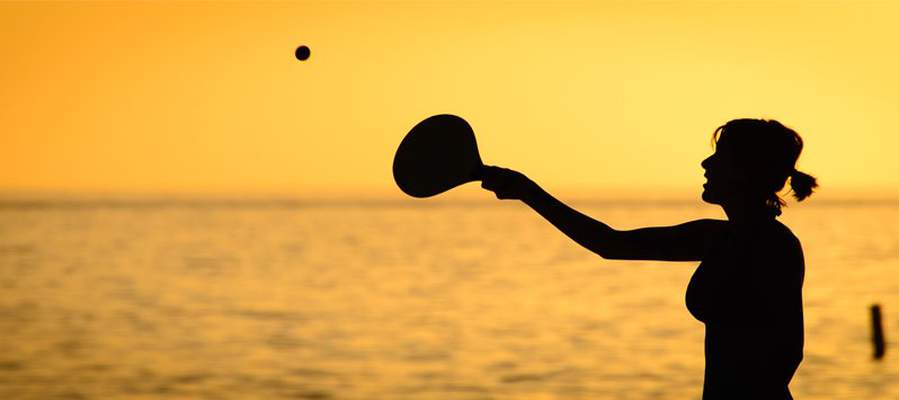 Is it even possible to get bored of lying on the beach or by the pool all day? Well surprisingly for some people it is! No need to worry as not only do we have plenty of entertainment for you at the hotel but the beach, being only a few steps away, is full of possibilities to make the most out of your days.

Families, group of friends, couples and children will be spread out across the three beaches of Palmanova playing all kinds of games. Bat and Ball is the most popular and easy to do, it doesn't require a lot of space, they are cheap to buy and it doesn't involve lots of running around, as the heat could get to you otherwise. You can even play it while standing in the water. How refreshing!

Another popular choice is beach volleyball. Groups come down with their own nets and sometimes people from the public will join in and have a game. What better way to get some exercise while at the beach, whilst also making friends!

Frisbee is another option, but be careful where you throw it! And lastly, if you have the energy in the heat of the summer, there's football. You may need to find a few extra feet to join you but it is another great option to get your body moving whilst you're on holiday.

There are plenty of shops around the beach that sell all sorts of beach games. If you need any help finding them please don't hesitate to ask us at reception!
Return