Blog Hotel Palmanova
Ready to come back? The season starts on the 31st of March, Ca's Saboners Beach Aparthotel
Ready to come back? The season starts on the 31st of March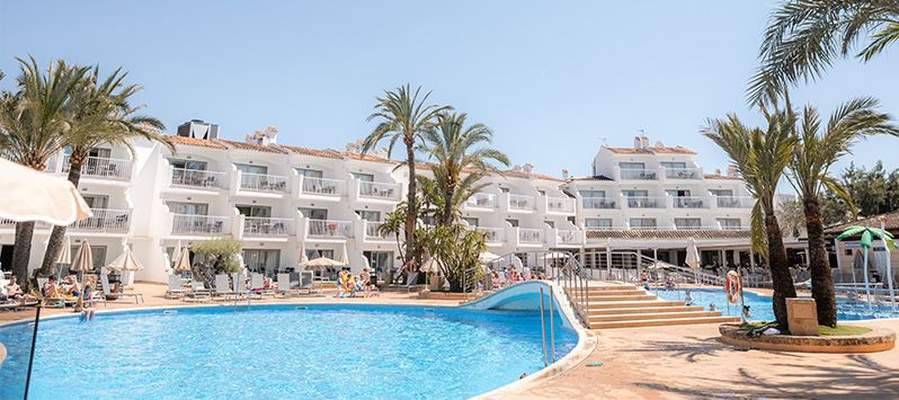 Holiday season is just around the corner! You can feel it all around you, the buzz that starts in the spring and stretches through the summer and autumn months. And as the island comes back to life after its winter slumber, fun, relaxation and holiday awesomeness return to the hallways of Cas Saboners.


Are you as excited as we are? Well, you should be, because we have another incredible season planned for you, filled with family time, gastronomic treats, adventure, sports and many more activities. Discover why Cas Saboners is your perfect destination for your upcoming Mallorca holiday.



A location for everyone


Whether it's just you as a couple, you and your kids, or you and your cycling buddies, Palmanova is the place to be! Our guests always tell us how much they love our location in the heart of Palmanova, where there is no shortage of entertainment options – we're talking theme parks, golf courses, shops, restaurants, quick access to the best cycling routes, basically anything you can think of. For city lovers, the capital Palma is only a 10-minute drive away. Walk the streets of this Mediterranean metropolis and marvel at the many architectural landmarks. If it's the authentic beach life you're looking for (aren't we all?), then you'll find no shortage of golden sand beaches right on your doorstep, many of which have been awarded the prestigious blue flag status.


Apartments you'll fall in love with


Our apartments are the perfect springboard for your Mallorca holiday. At Cas Saboners, you'll find everything you're looking for in the ultimate Mediterranean oasis. Take a dip in our beautiful pool, before soaking up the sun surrounded by lush gardens complete with olive and palm trees. The apartments themselves are great for families and groups of friends, boasting comfortable and inviting spaces, both indoor and outdoor, all desired amenities, from a TV to kitchenette, fridge, toaster, kettle, microwave and air conditioning. If you're looking for a day off in between, you can make the most of our snack menu, which features delicious international and Mediterranean dishes. To make your stay truly exceptional, we do of course offer the same services as a regular hotel, including a 24-hour reception, regular housekeeping and a mini-market where you can purchase the essentials for your holiday.


If you're looking to max out the relaxation, have a look at our half board option, which includes a spectacular buffet breakfast and dinner. Please also note that guests who book directly through our website will receive extra travel cover through our hotel. For more information, visit our website or contact our bookings team under reservas@cassaboners.com.


We can't wait to welcome you back in March. See you soon as Aparthotel Cas Saboners!

Return