Blog Hotel Palmanova
Palmanova: beach, gastronomy & holidays, Ca's Saboners Beach Aparthotel
Palmanova: beach, gastronomy & holidays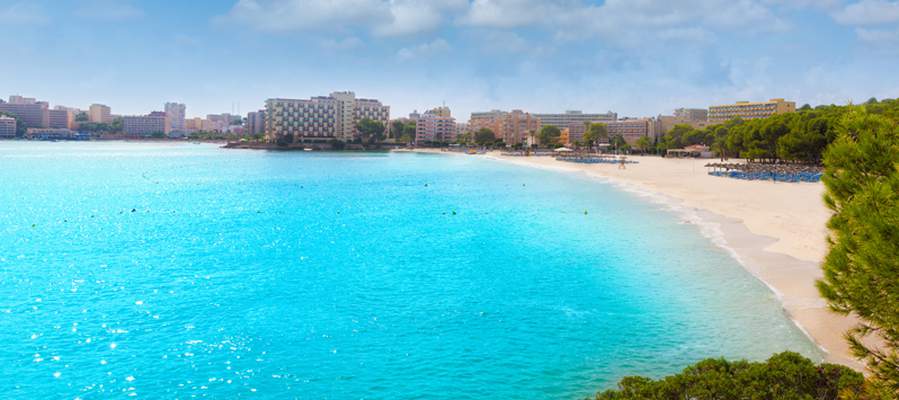 Do you want to enjoy a holiday in Mallorca? If you still do not know where to go, we'll make it easy for you. Palmanova is everything you were looking for and more. Palmanova is located in the municipality of Calvià, in the western part of Mallorca, about 25 minutes from the airport.


Palmanova is a seaside resort and since the 1960s it has been developed as a tourist complex. It attracts mainly British tourists and unlike Magaluf, which is the nearest town to Palmanova, it has life all year round. Its long white sand beach is one of the main attractions of Palmanova.


Ideal for families, the beach of Palmanova is the place where you will enjoy summer or spring: water sports of all kinds, long days under the umbrella, sandwiches on the beach and playing without a schedule will become your plan every day. Not bad!


And if you are a foodlover, Palmanova is the ideal place! There are many restaurants in the seafront that are perfect to enjoy long meals by the sea. There are also restaurants that are not in the seafront, but that offer a unique culinary experience. Vaccu in the La Vila Shopping Center is one of the Cas Saboners recommendations. With specialty in meats, this restaurant is a must-visit when you stay in the area of Palmanova and Magaluf.


If you come to enjoy Palmanova, we will be happy to have you with us at Aparthotel Cas Saboners! Here we offer apartments especially designed for families, friends and couples, as well as a dinner and breakfast buffet (book our half board option!), a lot of activities for children and adults and ideal facilities for a dream vacation.


Come and discover Palmanova!
Return