Blog Hotel Palmanova
Pack your luggage with Ca's Saboners, Ca's Saboners Beach Aparthotel
Pack your luggage with Ca's Saboners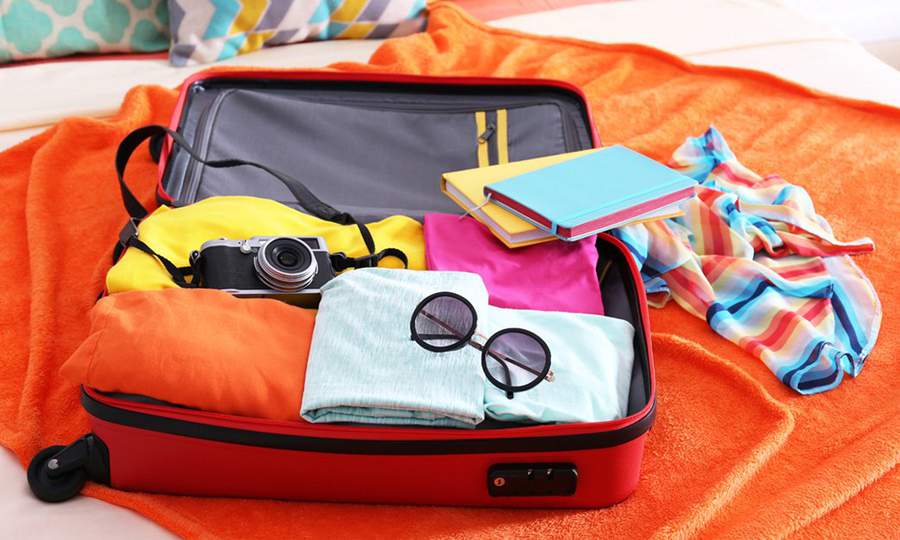 HO-LI-DAYS! You've just booked your holidays at Ca's Saboners. How does it feel? We can probably guess: it feels oh so great!!! We are already very happy to be having you at our aparthotel any time now ☺


But before we get all cheery about you coming to Mallorca, you'll have to take one step at a time. And one of the most important (and exciting) steps on the way is packing. That feeling when you are staring at your open suitcase and just thinking about those relaxing days, strawberry daiquiris, delicious paella and long days by the pool… that's what we call THE feeling! Who wouldn't love it? But sometimes that feeling comes with too many questions: so, it's hot, but the weather says it will be cloudy in the morning; how are Majorcan nights? The list of questions goes on and on so today we are here to solve a very common and important issue: what to pack when coming to Mallorca?


We'll make it easy for you and tell you what to bring if you're coming in March/April/May, June/July/August and in September/October. Ready? Here we go: let's pack!



If you are visiting Ca's Saboners in March (we open on March, the 1st in 2018), April or May this is what you have to bring along (for a medium stay of one week): jeans/trousers, short sleeve t-shirts, a light sweatshirt, bathing suit, flip flops, sandals, light sneakers and sunscreen (sun can be quite hard!). Got it? You're all set!


If you are staying at our aparthotel in Palmanova during June, July or August you can just throw all your bathing suits and bikinis in the suitcase and come. Just kidding! No, but for real: bring all the bathing suits ☺ you will be happy to have some changes for the kids as they will practically live, breathe, eat and sleep in the water! Majorcan Summer nights are not cold at all, so just bring a couple of nice summer dresses if you're a woman or just shorts and some light short sleeve shirts if you're a man. You can always have some light sweatshirt in case you feel like going for a walk by the beach at night but you won't even need it! Don't forget flip-flops, sandals, a cap or Pamela, sunglasses sunscreen and aftersun!


But if you're heading to Mallorca in September or October we can actually say it is the trickiest time of the year. You can run into a Summer-like day and on the next you can expect clouds and even rain a little bit. So your suitcase will also be the most complete suitcase of the three Ca's Saboners suitcases: bring flip-flops but also sneakers, bring your favourite Summer dress but also long trousers and t-shirts. Don't forget to bring a light sweatshirt or jacket! Even though the sun shines during the day (sunscreen is still a must), as soon as the sun is gone you'll feel the temperature drop.


Extra tip: Bring your beach towel if you have one. It will be perfect to take the the swimming pool or beach. But if you don't have one yet or you don't have more space in your suitcase, no worries! You can take one at our mini market!



Any questions? If you need more weather information or just some insider knowledge about what Mallorca and Ca's Saboners is like, just e-mail us at recepcion@cassaboners.com. We'll be happy to help!
Return