Blog Hotel Palmanova
One room for each family at Cas Saboners, Ca's Saboners Beach Aparthotel
One room for each family at Cas Saboners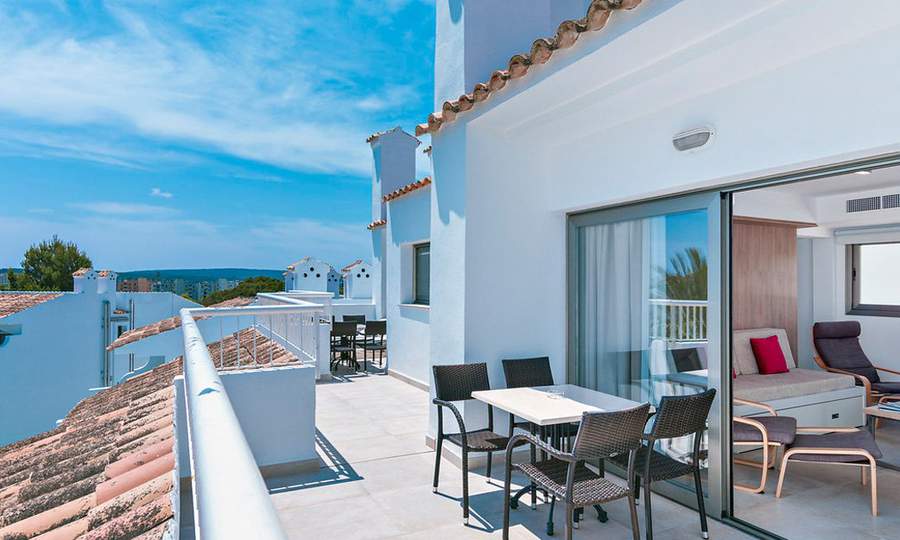 Here's the deal: we know every one of you is unique. But there's more: it's not just every individual, but also every family. Because: who's to say what family looks like, right? It doesn't matter how many or how crazy your family is, at Ca's Saboners you WILL find a room to suiteveryone's needs and meet up your expectations.


Just in case you didn't know we're really fond of family-holidays and it's the matter we have specialized in for a couple years now, so we know that there is need for all type of rooms and apartments. But we always keep one thing in mind: every family apartment has all the equipment a family would need. So you don't really have to worry, because no matter which room you choose, you'll be covered!


So let's take a quick look at our apartments in rooms, are you joining us?


Superior Apartment: Superior apartments can be found on the 1st and 2nd floor at Ca's Saboners. 45sqm are ready to say HELLO to your beautiful family as it fits up to 4 people.


Premium Apartment – Ground floor: Just like the name reveals (it kind of ruins the surprise, right) our premium apartments are located on the ground floor giving direct access to the pool and common garden areas giving your children some extra special feeling of independence. They can come and go (if you want to) and also spend some time at the private terrace with two loungers these apartments include. These apartments also fit up to 4 people.



Family apartment: Even though all of our apartments are designed to fit families, this one boast a larger open plan kitchen, bedroom and living room. Family-holidays never have been so fun!


Suite heaven: let's talk about NUMEROUS families. Heads up all of you with families up to 8 people: the suite heaven is your heaven on earth. The Suite heaven occupies the hotel´s highest point, where it reaches a third floor. The biggest apartment available on the complex, it boasts a master bedroom with en-suite bathroom, two bedrooms, which sleep two people in each, main bathroom, living room, dining room and a separate kitchen complete with storage area and utility room.


Have you chosen yet? Just go to www.cassaboners.com and book yours at the best price and with exclusive benefits!

Return