Blog Hotel Palmanova
One day in Magaluf: visit Wave House, Ca's Saboners Beach Aparthotel
One day in Magaluf: visit Wave House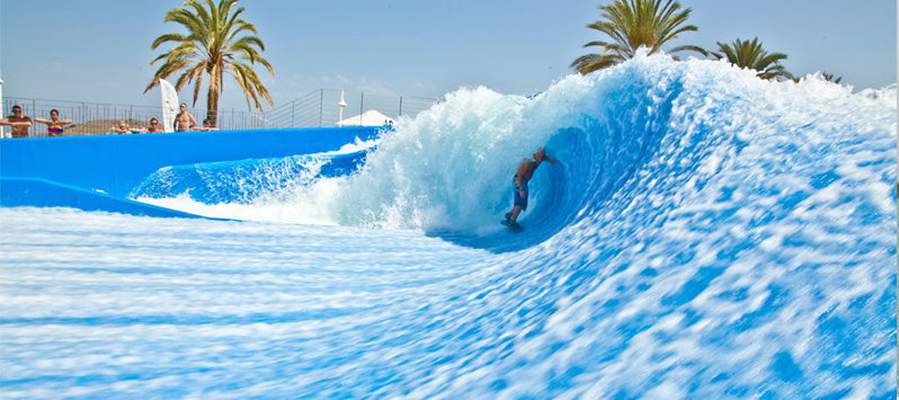 Wondering what to do on one of the days of your long week or two stay? We have just the option to do something different to the standard sunbathing on the beach or drinking cocktails around the pool (if it is possible to have had enough of that).

The WaveHouse, in Magaluf, is a great place to spend the day with friends or family and try out your skills at surfing or body boarding!

There are two wave machines there where you can pay for 1 up to 3 hours to give it a go, as well as an instructor there guiding you through each step to make sure you can step away afterwards having learnt a thing of two!

One of the wave machines is smaller than the other therefore the experts have their separate one to the beginners. Which can also be good fun to watch the experts surf away all day, doing turns and tricks, whilst sipping away on your cocktail or having a bite to eat!

The WaveHouse also has a couple of restaurants where you can have lunch or dinner, as well as a Surfing store with lots of variety of trendy summer gear.

Being right on the beach, you can quickly take a dip in the sea or stroll on the sand if you feel like it. You can also take a wander around the stores it has nearby, as there are many!

Before going you should check for any special events taking place at the WaveHouse that week as these are definitely worth going to. Either a surfing expedition or live music. All this at just a short walk away from your hotel.
Return