Blog Hotel Palmanova
One day at Cas Saboners, Ca's Saboners Beach Aparthotel
One day at Cas Saboners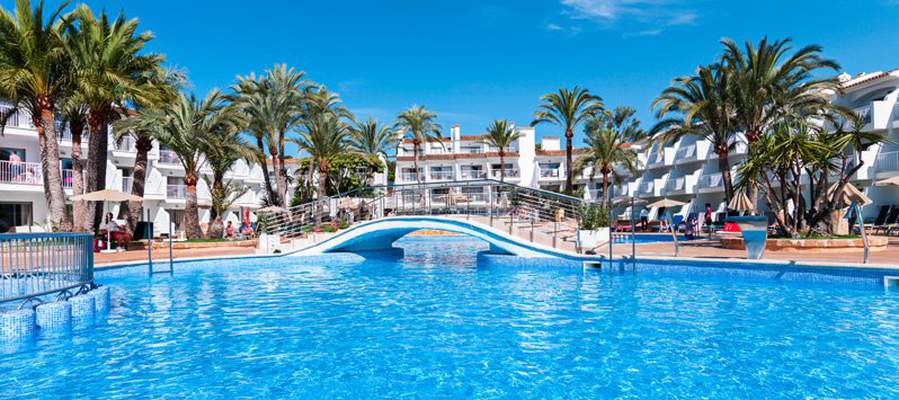 So, you're on holidays. After a long (or not so long) wait you finally arrived at Palma's airport and headed directly to our hotel where we were waiting with open arms.

After you have settled into the apartment of your choice you are more than ready to start enjoying your well-deserved holiday and that's why at Cas Saboners we are ready to tell you what a complete holiday-day looks like when you're staying with us so get up, get ready and enjoy!

Breakfast: we can not picture life without food and in our opinion a good day can only start with a good breakfast. That's why after getting up, having a relaxing shower (that's right, you do NOT have to rush, because you are NOT going to work) and putting on some comfy clothes, you go directly to our restaurant to have breakfast. Ask for the eggs you like the most, have some full English breakfast and try some of the world-famous Majorcan pastries, you'll need the energy!

Fun activities: next on schedule would be 'having fun'. Yep! Every day at 11.00h we kick off your holidays with cool activities for adults and children. The 'mini-yous' will have a blast at the Kids Club while you enjoy such activities as dart tournaments, table tennis, archery, rifle shooting, waterpolo and more.

Lunch: you have worked hard all year-long and you just deserve a treat and that's why at the restaurant in Cas Saboners we offer you all kind of yummy meals for you to make the best out of your holidays in Palmanova. If you're a meat-lover, you'll be pleased; if you'd like to have some fresh fish, we can do that too; if you like to keep it healthy, we sure have some delicious healthy options and if you're in love with pizza and pasta, you won't be disappointed. The Cas Saboners restaurant just has something for everyone!

Relax by the pool: afternoons at Cas Saboners are perfect to spend by the pool. The kids can play in our new water park, playground or keep enjoying the kids club's activities while you soak up the Majorcan sunrays and feel the holiday vibes. We strongly recommend approaching the pool bar and have some of our colorful and tasteful cocktails while you're on it!

Freshn' up & dinner: After a quick stop at your apartment to have a shower and just leave the bathing suits drying for tomorrow, you will come back down and have a large and delicious family dinner. The atmopshere by night is really cool, as everyone is in for some laughter while enjoying some big hamburgers, fish, chicken, salad or whatever they feel like. But the coolest moment actually takes place after dinner. At 20.00h the kids head to the 'mini disco' to dance it all out and socialize with other children. And for the rest of us there's a live show going on: it's time to sing and dance hits by Tina Turner, Tom Jones, Abba or Michael Jackson. And just in case you want even more night-fun: we host music quizzes, bingos, karaoke, 'minute-to-win' contests and more.

One thing is clear: you're going to bed filled up with holiday-Summer-feeling!

Return