Blog Hotel Palmanova
Must visit landmarks in Palma and surroundings, Ca's Saboners Beach Aparthotel
Must visit landmarks in Palma and surroundings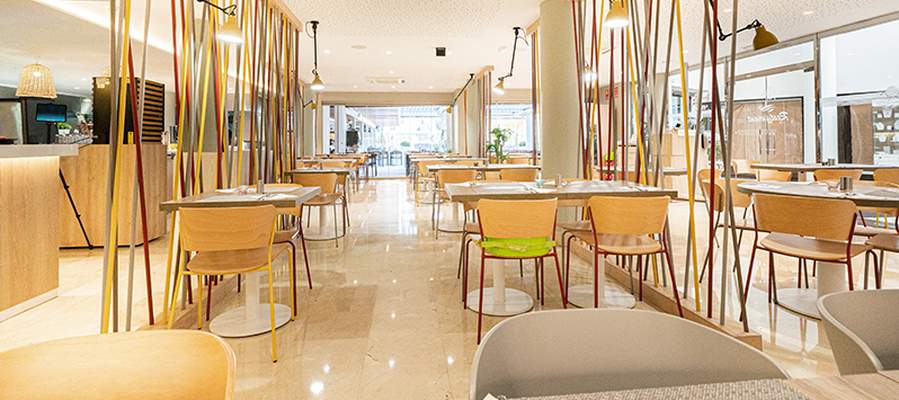 A visit to Palma will make you feel three things: awe, inspiration and excitement. The city is so alive. So vibrant. So full of beauty. Everywhere you look you are greeted by an architectural landmark, an elegant boulevard, a romantic restaurant or an interesting boutique. There are very few cities in the world that are as multifaceted as Palma de Mallorca. Here, the stone buildings of the old town meet the sleek boats in the marina, authentic local markets meet award-winning gastronomic treasures, bustling streets meet quiet courtyards nestled beneath churches and palaces. It's this dichotomy that fascinates visitors to the city and makes them fall irrevocably in love with it. Experience Palma like never before with our guide to the best landmarks.


Cathedral La Seu


Palma's cathedral is a magnificent 14th century structure and a true jewel of the Gothic era. Often the cathedral is the first thing you see when you arrive in the city and it immediately captivates you with its stunning appearance. Inside, you'll be able to marvel at the dance of light that streams through the 65 stained glass windows. A tip: if you go early in the morning, you can catch the first light coming in through the famous rose window. It's a once in a lifetime experience!



Arab Baths


Did you know that Palma was once an Arab city called Medina Mayurqa? And the architectural legacy of this era is still visible all around the city, but nowhere more so than in the Arab Baths, which date back to around the 10th century. Once part of a nobleman's house, you can still admire the dome, light shafts and columns, some of which were salvaged from an earlier Roman structure. This is one for history lovers for sure!



Bellver Castle


Castillo de Bellver is something else altogether. This circular masterpiece of gothic architecture sits proudly on a hilltop overlooking the city - a watchful guardian of stone. The views from here are unbelievable, taking in the city of Palma, the sea in the distance and the surrounding hillsides and forests. If you ask us, Bellver Castle is most definitely worth a visit!


Discover Palma with a stay at Aparthotel Cas Saboners this year. We'll be back in March!

Return