Blog Hotel Palmanova
Mallorca in Spring, Ca's Saboners Beach Aparthotel
Mallorca in Spring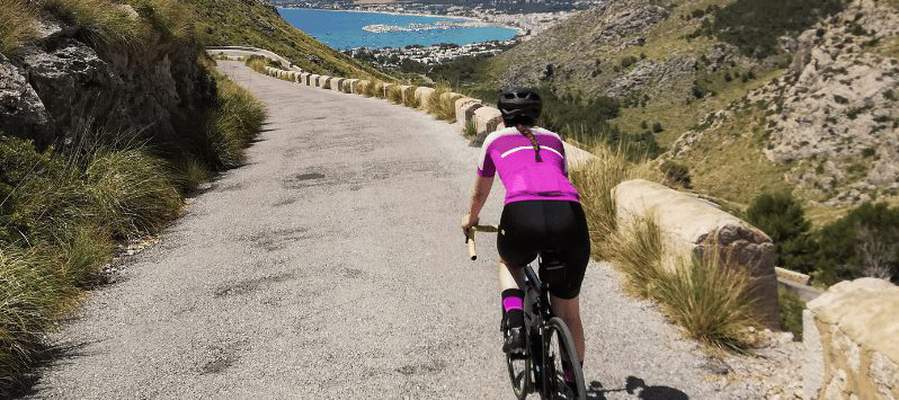 Take a deep breath, feel those sunrays on your face and marvel at the beauty of the blossoms all around you. We've embraced April with open arms, because there is no season more beautiful on Mallorca than the season of rebirth and rejuvenation. Do you feel the same? If you love this time of year as much as we do, you'll love this blog post, where we talk about some of the fun things you can do on the island between March and May!


Sport, sport and more sport


One of things that spring brings with is a wave of sunshine and mild temperatures that are perfect for getting out and exploring. Whether you're into cycling, hiking, golfing, sailing, paddleboarding, kitesuring or any other form of exercise you can think of, you'll find that this is the best time of year to make the most of the island's activity offering. As a top cycling hotel, we offer a great setup for two-wheel enthusiasts who are looking to conquer the epic climbs in the Tramuntana mountains!


Explore the stunning scenery


Another fun activity you should include on your spring Mallorca itinerary is a boat trip which takes in some the beautiful ports, coves and beaches of the island. This is a great way to enjoy the sea without having to go swimming (keep in mind that the water temps are still quite cool).


Visit one of the many attractions


There's also plenty to do for families with little ones. How about a visit to Palma Aquarium, where you can marvel at all the specifies of sea life that call the Med their home. Mini golfing is also a kids favourite. Luckily there are plenty of cool courses around the hotel for you to try!


Spring at Cas Saboners


And, last but not least, there's of course the Cas Saboners experience. During spring we're fully focused on offering the best holiday we possibly can. This means: tons of fun activities for grown-ups and children, superb gastronomy at our restaurant, fun in the pool and at the playground and delightful shows in the evening to sing & dance!


Are you ready for your fab holiday at Cas Saboners this spring? We can't wait to see you!

Return