Blog Hotel Palmanova
Mallorca: a cyclist's paradise, Ca's Saboners Beach Aparthotel
Mallorca: a cyclist's paradise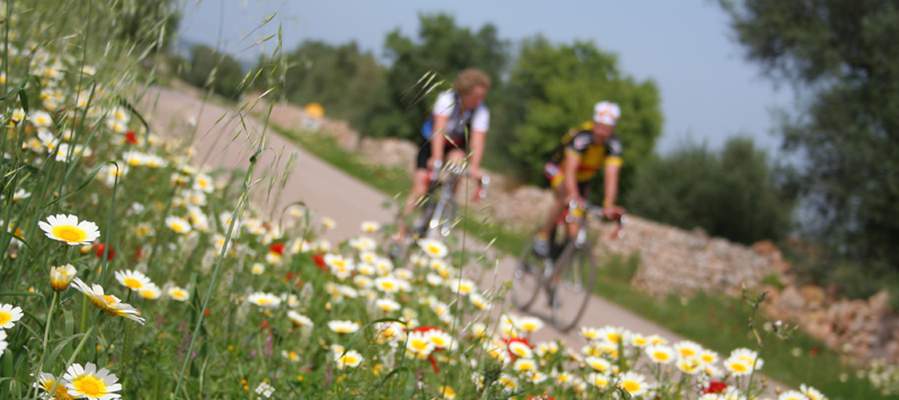 1,250 are the number of kilometers you enjoy on the roads and trails of the island of Mallorca surrounded by mountains and the Mediterranean Sea. Many cyclists choose our island to practice their favorite sport. Let's go!


Did you know that Mallorca is one of Europe's most popular destinations when it comes down to cycling? Both professionals and amateurs think that Mallorca is the ideal place, especially from October to May, to cycle.


Our Mediterranean island happens to be a perfect place to practice this sport, because of its weather and landscape for professional cyclists or people who are just starting with this sport. But there's more: Mallorca does not only offer perfect conditions, but an extended cycling season too! Winter is the perfect time for European professional teams to come and train for the cycling competitions. But the island is full of cyclists in Autumn, Winter, Spring and even Summer: all year long!


Not only is cycling practiced as a sport on the island, a bike is also one of the favorite ways of transport that many visitors use to discover remote spots, rural landscapes and hidden coves and beaches.


Some of the most emblematic routes are in the Tramuntana; like the Ruta Verde del Olivo, that takes you through Caimari, Binibona, the Moscari church, the Convent de San Bartomeu or the church of Sant Llorenç in Selva.


Mallorca is a paradise where many paths, winding roads, creeks, crystal clear waters and beautiful peaks, as the Teix or Puig Major converge.
Return