Blog Hotel Palmanova
Last weeks of the Cas Saboners season 2019, Ca's Saboners Beach Aparthotel
Last weeks of the Cas Saboners season 2019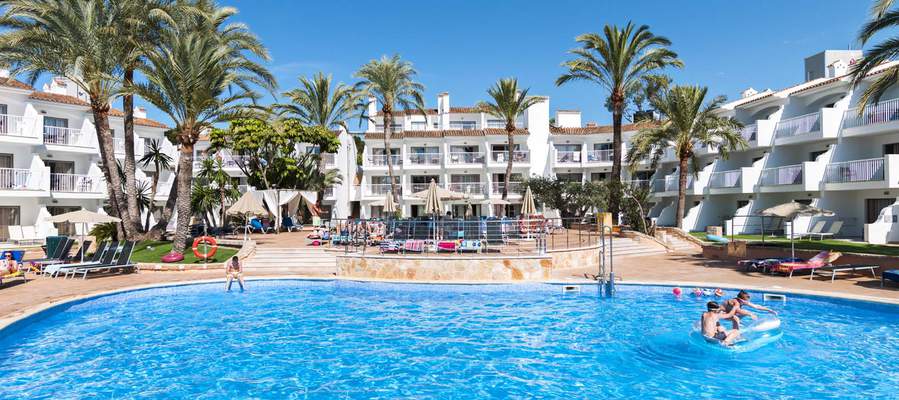 We have to be honest. This year is just flying by way to quickly! We feel like it was yesterday we were getting everything ready to kick off the season and welcome you all at our hotel in Palmanova. We were excited and happy to see old friends and meet new friends, to entertain your children and to offer a fun holiday for the whole family. And now we're already facing the end! The final weeks of the Cas Saboners season are ahead and we just can't believe it! BUT just as we started the season, we're ending it with the same excitement and happiness.


This season has been wonderful and it's all thanks to you: our guests. We have been enjoying tons of activities at the hotel (for grown ups and little ones), we have laughed and sung at dinner enjoying the wonderful buffet, as the half-board option became very popular this year; we've had a blast with the kidsand, of course, we have been soaking up the Mediterranean sun from March until now.


So, let's say it: it has been a success! One of the things we really enjoyed was having such great feedback from all of you. We've got hundred of reviews on TripAdvisor, comments on Facebook, check-ins on Instagram and just a whole lot of amazing feedback! One thing is important and we would like you to know it: we are always listening! We're not only listening because we care about your experience, but also because we're constantly looking for new ways to improve our service, our facilities and the #CasSaboners experience.


As for now we have great results: happy customers! And that's exactly what we're after. So now that we're wrapping up this season, we would like to cordially invite you to go ahead and book your 2020 holiday at our hotel already!


2020 will be a blast, just like 2019 was! See you!
Return