Blog Hotel Palmanova
Katmandu park: perfect holiday plan with the kids!, Ca's Saboners Beach Aparthotel
Katmandu park: perfect holiday plan with the kids!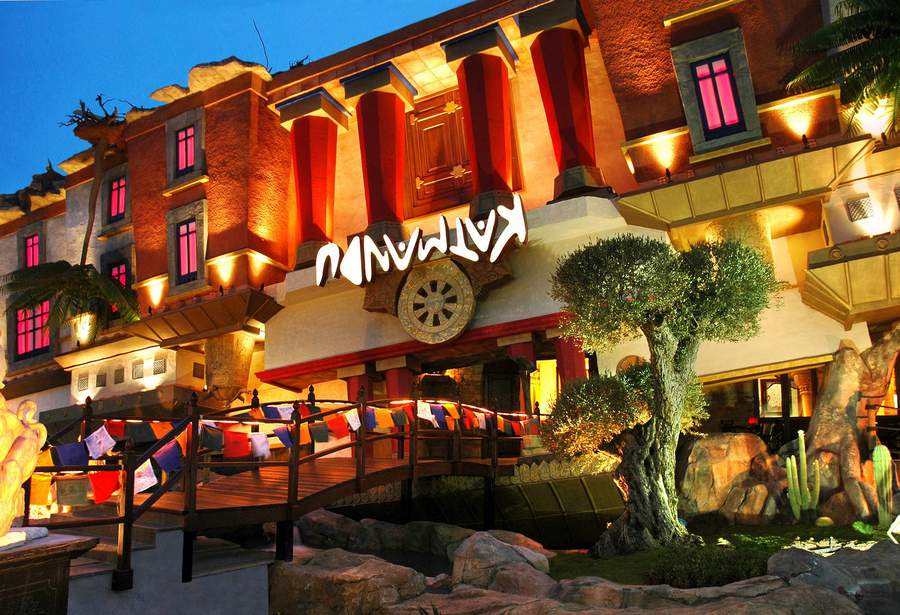 Are you coming with your little ones to Mallorca? We'll be pleased to have you at Cas Saboners! You probably already know that we're children friendly at Cas Saboners: we've got a nice playground, a fabulous pool, a little water park and tons of activities planned out for your kids. They won't have a dull moment while staying with us!


But we're also aware you'd like to find some information about the surrounding areas on our blog. So today we're giving you a good idea to plan a fun day with the kids here in Palmanova. Go visit Katmandu park!


As they say, 'adventure awaits at Katamandu'. And they're definitely right. Voted the second-best amusement park in Spain, Katmandu is a fun park for children (and adults) of all ages. Its iconic attraction, 'The House' is the starting point for an exciting visit, with over 10 attractions where guests step into a mythical world of unexpected adventure, exciting rides, epic 4D encounters, mini golf and splash park fun.


The park is open every day from 10h to 18h (in May and until June, the 14th). From June the 15th until September, the 15th it is open from 10 am to 10 pm and then goes back to May opening hours during the rest of September and October. We've calculated a park visit goes from 4 to 6 hours, which is why by visiting Katmandu you'll have a whole day covered. You can also eat inside and have delicious ice cream too at Giovanni L. And don't forget you'll be right in the centre of Magaluf, which means you can easily go outside the park to have a quick bite and then go back!



If you would like to know more about this park, you can go to their web www.katmandupark.com to check out rates, special offers, the park map and more.

Of course, we'll be happy to help plan your Katmandu visit at Cas Saboners' front desk too!
Return