Blog Hotel Palmanova
Hygiene and safety measures at Cas Saboners, Ca's Saboners Beach Aparthotel
Hygiene and safety measures at Cas Saboners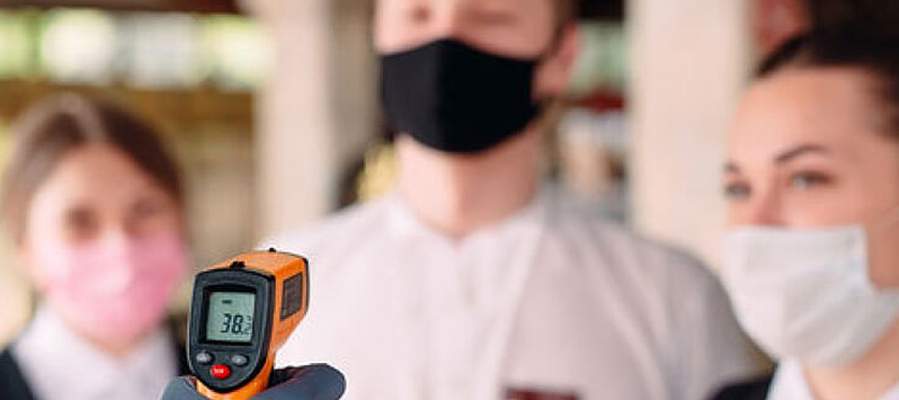 We know that the situation generated worldwide by COVID-19 changes day by day. Our expected opening date at Cas Saboners is March 26, 2021, as long as the local government and the health situation allows it. The truth is that we are really looking forward to having you here with us, enjoying our facilities, activities, location, apartments and restaurant.


And, facing this new season, we wanted to share with you the measures we have adopted to offer you a 100% safe stay at Cas Saboners:


General protocols for guests and employees


• Hand washing (with soap or disinfectant solution): Hand hygiene is the main measure of infection prevention and control. Hydro alcoholic gel will be strategically placed all over the hotel to be used by guests and staff.


• Basic respiratory behaviour when in public: Cover your nose and mouth with a tissue when you cough and sneeze. If tissues are not available, use the inside of the elbow to avoid contaminating the hands. Avoid touching your eyes, nose, or mouth. Practice good respiratory hygiene habits.


• Maintain social distance (2m): Any protection measure must guarantee that it adequately protects working personnel and clients from those risks that cannot be sufficiently avoided or limited by adopting organizational measures, technical measures and, lastly, individual protection measures.


Pool area


The swimming pool will function normally, but the capacity for its use will be limited, and the safety distance between guests must be respected at all times.


Cleaning and disinfection protocols in the pool area and sun beds have been increased and people with symptoms will not be allowed to use the pool nor any other facilities.


General cleaning


• We've established an increase in the frequency of cleaning tasks, especially in the areas of more contact (surfaces, knobs, sinks, cranks, elevators, reception desk, doors, keys / room cards, telephones, remote controls, buttons for flushing the toilet, protection barriers, air conditioning control, dryer, gym machines, room service menu, minibar, hangers, etc.).


• A daily ventilation of common use areas where there have been customers takes place and cleaning carts are cleaned and disinfected after each shift.


• The collection of bins from common use areas will be carried out in safety conditions: the bags will be closed / sealed and transferred to the waste collection point.


• The disinfection of textiles and upholstery in common areas will be carried out with devices such as steam devices.



Trained staff


All our employees have received the necessary training to guarantee a safe stay. The subjects in which they have been trained are: introduction to COVID-19, general preventive measures, use of personal protective equipment, protocol of action in case of symptoms of COVID-19, cleaning and disinfection, and specific measures by department.


Others


• The elevator may only be used by members of the same family or accommodation unit and will be disinfected after each use.


• We will continue to offer our activities and entertainment at Cas Saboners. However, capacity for each activity will be controlled and planned so that the minimum safety distance between people can be respected. Otherwise, masks should be used. The activities will be carried out outdoors whenever possible and the exchange of objects will be avoided.


For any other questions regarding our protocols and measures please email us at recepcion@cassaboners.com.
Return