Blog Hotel Palmanova
The hotel with the best location in Palmanova, Ca's Saboners Beach Aparthotel
The hotel with the best location in Palmanova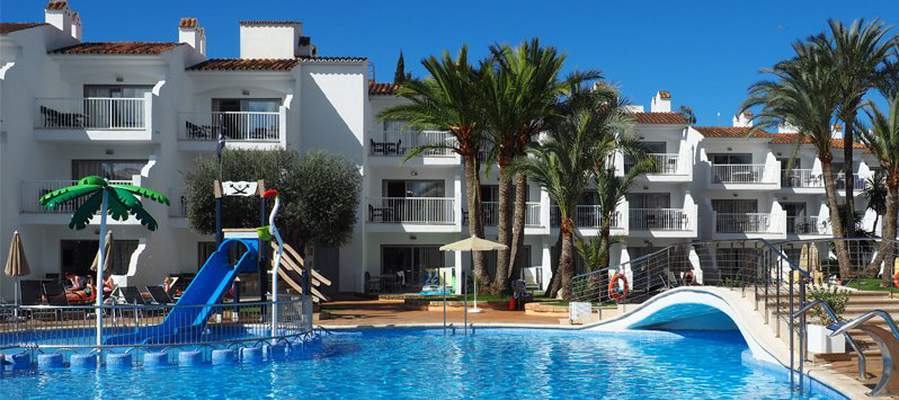 If you're thinking about where to book your summer holiday, you have probably checked out many factors. But, of course, the first one would be location. At Cas Saboners we're really proud to say that we are the family hotel with the best location in Palmanova .


Cas Saboners is a family-oriented aparthotel where YOUR wellbeing is what matters the most. Our staff is doing the best they can and more every day to offer you a comprehensive holiday experience . With our comfy apartments you'll find yourself at a home away from home, while enjoying long days by the pool, the near-by Palmanova beach, the fun activities for adults and children we have prepared and, of course, our delicious restaurant and night-life . .


Our aparthotel is located only a couple minutes away of 'Son Maties' beach , one of the areas of the long and beautiful Palmanova beach. So you can easily walk to the beach every day if you feel like having a Mediterranean holiday. But Cas Saboners is also perfectly located, as it is very easy to reach from the airport . Easily heading our way, you won't have any problem finding it once you exit the highway. You can also walk from Cas Saboners to Magaluf to experience the restaurant scene and nightlife there.


We have already prepared a great selection of things you could do when staying with us at Cas Saboners on an interactive map, you can check out right here: https://en.cassaboners.com/map/.


And if you're looking to book for the best price , remember to go directly on our web and get your dream-holiday! .

Return