Blog Hotel Palmanova
Holidays 2018: why Mallorca?, Ca's Saboners Beach Aparthotel
Holidays 2018: why Mallorca?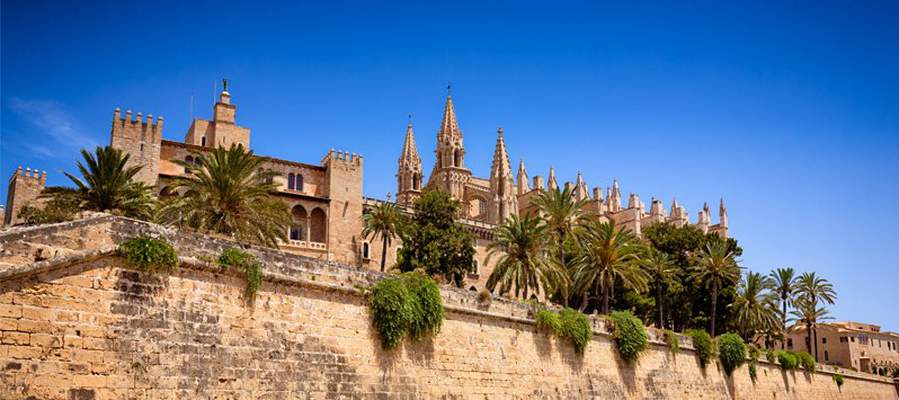 Are you planning the family holiday for 2018? You are probably looking at many beautiful destinations and if Mallorca is on the list, we are here to quickly tell you why Mallorca is the place you should spend your next holidays at!


No wonder, in 2015, Mallorca was chosen as 'the best place to live' by the Sunday Times. And guess what: if Mallorca is the best place to live, just imagine what type of place you would be spending your vacation at!


This island, the biggest of the Balearic Islands, has a rare and stunning combination of three aspects: a turquoise sea, a breath-taking mountain range and a lively cosmopolitan capital city. This is how Mallorca has been attracting tourists over the past decades. Somebody visiting Mallorca is keen to come back, because this beautiful island just has so much to offer that one visit could barely be enough.


Once you're on the island, you will have a wide range of cultural, sports and gastronomic activities to choose from. All of this with a spectacular natural scenery, so do we really have to add more?


Well, there is always a very important thing: at Aparthotel Ca's Saboners we will be PLEASED to have you spending a relaxing family-holiday. Our hotel located in Palmanova, just 25 minutes away from the airport, is specially designed for families looking to have a blast. In our hotel you will find superb facilities to suit all your demands (and your little ones too!). But there's more, as we are located just a 2-minute walk from the beach, so we will actually be able to dive into the all-tones-of-blue waters of the Mediterranean every day if you wish to! In Palmanova there are also many restaurants and bars offering entertainment for the whole fam and back at Ca's Saboners we will make sure you have not even one dull moment.


Head to our homepage and book your 2018-holidays at Ca's Saboners at the best price now!
Return