Blog Hotel Palmanova
Holidays 2017: the area surrounding Cas Saboners, Ca's Saboners Beach Aparthotel
Holidays 2017: the area surrounding Cas Saboners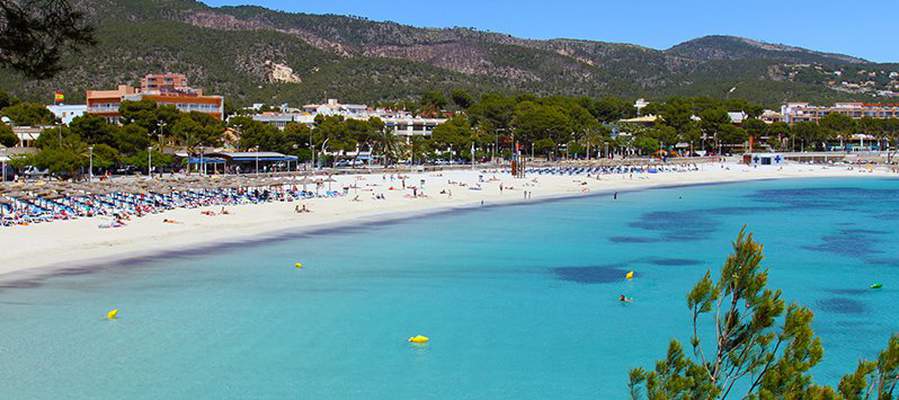 This season we have been lucky enough to welcome tons of lovely guests at Cas Saboners. When we say making you happy and enjoying holidays is our main goal we are not lying, it is your opinions, comments and reviews that make us continue with our work with a big smile on our faces. And as offering you the best not only comes down to our service at our hotel, we have been sharing all kinds of recommendations on this blog for you to plan out your holidays and to know what's on both – in the hotel and around it.


Today we are more than happy to tell you what the surrounding area of Cas Saboners is like. We are actually pretty sure you will love everything around the hotel, as we are located in Palmanova, a famous Majorcan beach area where the beach and the sun play the leading role.


The beach at Palmanova is long and will amaze you with its white sand and turquoise water. The beach is so long that it actually is divided in three areas. If you are looking to spend a day by the beach about 5 minutes away from our hotel, we recommend you to choose the area called 'Son Matias'. This is the most familiar area of the Palmanova beach and will sure meet your expectations. The other two areas of the beach are also beautiful and if you are going more than one day to the beach, make sure you visit all three of them. Once the Palmanova beach ends, the Magalluf beach begins.


The beach in Magaluf is another long white sandy beach that you can visit during your stay at Cas Saboners. At Palmanova beach and also at Magalluf beach you will find all kind of services for you to relax and enjoy, such as sun beds, showers, beach umbrellas or fun water rentals such as pedal boats and other cool water sports gear to have a fun and spend the day in the water.


In addition to these beaches near Cas Saboners you will find in both- Palmanova and Magalluf- a long and lively promenade filled with bars, restaurants and shops for you to take back some Majorcan memories, have an ice cream by the sea or go out for a nice family dinner.


Of course we are more than happy to provide more tips at the front desk, so don't hesitate to contact us!
Return