Blog Hotel Palmanova
Half board at Cas Saboners, Ca's Saboners Beach Aparthotel
Half board at Cas Saboners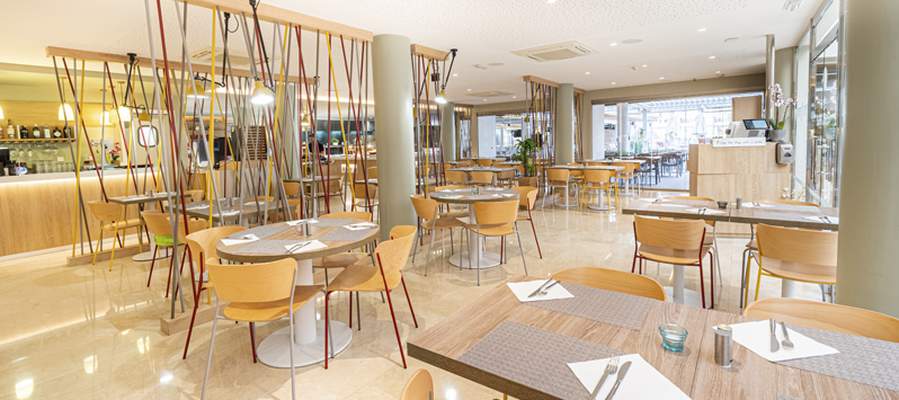 One of our favorite things in the world is pampering you. Guest service is our top priority and we absolutely love to give you everything you need and more during a holiday at Cas Saboners. If you've been to our aparthotel in Palmanova, you already know that the we take the task of making you happy very seriously.

Not only do we have a program of activities to suit your preferences, but we also enjoy making the most out ot your children's day with our amazing kids club. At Cas Saboners there's no time for boredom, that's for sure!

And one of the topics we've been getting tons of positive feedback on is dinner and breakfast. Booking half board at Cas Saboners will make your holiday even better! Don't you love having nothing to worry about but to enjoy the moment? It is an absolute pleasure to pamper you with our gastronomic offer and we're thrilled to hear you like it.

On our brekafast buffet you'll find your all-time favorites, in addition to local flavors. There's just something for everyone! Click here to discover our breakfast buffet .

And for dinner, we will make sure you get everything you love and more! There's a type of food for everyone ready to be enjoyed during dinner at our restaurant. Ready to check out our dinner buffet?

If you have any food allergies or intolerance, we will be pleased to help you out. Just let our team know in advance so we can adjust to you and make you happy aswell!
Return