Blog Hotel Palmanova
Half board at Cas Saboners: all you need to know!, Ca's Saboners Beach Aparthotel
Half board at Cas Saboners: all you need to know!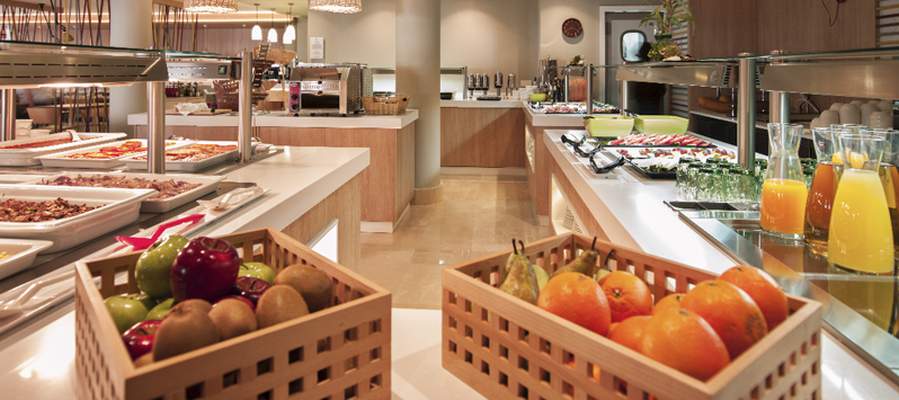 One of the BIG news and improvements during last season was the introduction of the half board option
at Cas Saboners. Year after year we got many guests asking us about when we would offer it and we must say: we can't be happier about the feedback we got in 2018! At Cas Saboners we are always reaching for the highest quality possible and this is why our half-board service is now the best option when booking a holiday at our hotel in Palmanova.

Having breakfast and dinner already included when on holidays is a big step to absolute and complete happiness. We have to agree on one thing: when on holidays we don't want to really think about where or what to eat. Well, our half-board option solves that problem. You'll have a spectacular buffet breakfast and buffet dinner included! The best part? The buffet includes EVERYTHING you already love from home & adds tons of Mediterranean options to fall in love with.

So this 2019 season will be the half-board season at Cas Saboners, that's for sure. We have had amazing feedback regarding not only the food at breakfast and dinner, but also the restaurant itself. And this has been a true blessing, because what would we do at Cas Saboners without our happy guests? Customer experience is crucial for everyone at Cas Saboners and we can't wait to keep improving our services and offering more and more options to our guests!

If you're planning on visiting this 2019, we would definitely recommend you to book half-board
, you won't ever go back to self-catering!
Return