Blog Hotel Palmanova
Discover Palma, Ca's Saboners Beach Aparthotel
Discover Palma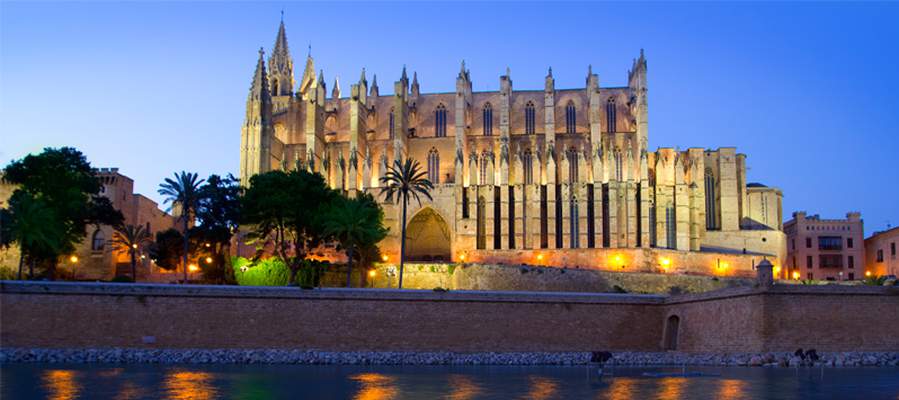 Are you visiting Mallorca soon? Are you staying with us at Cas Saboners? As you already know, we're located in an idyllic holiday-destination, Palmanova. Perfect for families, couples and group of friends looking for a fun yet relaxed holiday by the sea, our aparthotel offers top facilities, gastronomy and services.


But today we're not here to talk about Palmanova. We're here to let you know that when you come visit, we'd always recommend to spare one day to get to know Palma de Mallorca, the capital city of the Balearic Islands.


Palma is a cosmopolitan & lively city with tons of things to see and discover. There's so much you'll love about Palma! If you're asking for our recommendations, we would definitely do the following when visiting this fantastic city.


Start at the 'La Seu' cathedral, a magnificent symbol of the city by the sea. It was built at exactly the place where the Arabian main mosque stood during the time of the Moors. After the liberation of Majorca from the Moors in 1230, King Jaume I laid the first stone of the church, but the cathedral was only completed 400 years later.


La Seu is not only one of the largest Gothic churches in Spain, the eastern main rosette is even considered to be the largest in the world with a diameter of almost eleven meters.


After visiting this landmark, you can go have a walk-through Palma's old town. Get lost all over its cobbled streets and discover small boutiques, cafés and shops in addition to architectural gems from different periods. Now that you've seen the most authentic part of the city, we would recommend to walk all the way up 'Jaime III', Palma's most well-known shopping street. International and national brands offer a perfect scenario for shopping – lovers!


Last, but not least, we would recommend to get away from Palma's old town to go visit the 'Bellver castle', a Gothic-style circular castle, a very rare construction. It offers one of the most beautiful viewpoints to take a look at Palma's bay and city centre.


We hope our recommendations to discover Palma can help you plan your holidays and remember you can always approach our front desk to ask our team for advice!
Return