Blog Hotel Palmanova
Discover Mallorca with Cas Saboners - Pollença, Ca's Saboners Beach Aparthotel
Discover Mallorca with Cas Saboners - Pollença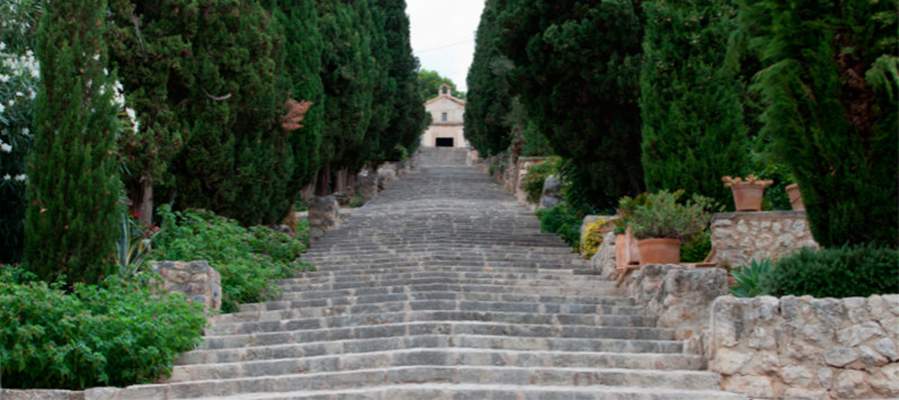 The island of Mallorca is such a beautiful and diverse place. What we love so much about our home is that every corner of the island offers visitors something new and different. While Palmanova is a seaside paradise, Pollença in the North of the island is the place to visit if you're in the mood for exploring romantic streets, drinking a coffee in the town square and immersing yourself in culture and history. Nestled into the foothills of the Tramuntana mountain range, this town simply has to make it onto your Mallorca bucket list.


Where history comes to life


A visit to Pollença has to include a stroll through the towns center, where you'll discover beautiful buildings that are brimming with authenticity. Start your day trip adventure with a visit to the Convent of Sant Domingo, a stunning example of Mediterranean architecture which houses a museum focused on art and local history.


Another architectural highlight is the chapel of Roser Vell, which is reflective of the Gothic style so widespread in the early sixteenth century.


Then of course there's the town square, where a wide selection of cafés and restaurants line the edges. Keeping watch over the square is the parish church dedicated to the patron saint of Pollença, which you can explore after your lunch break. The atmosphere here is so vibrant and alive.


One of the highlights of your visit to Pollença is a walk up the famous Calvari steps (365 to be exact), which are featured on many a Mallorca postcard. Along the steps you'll find a selection of shops selling local artisanal goods. At the top, you're greeted by a beautiful chapel and views onto the Puig de Maria and the surrounding hills and sea.


If you're looking to max out the relaxation and explore the island, then a stay at Cas Saboners is the right thing for you. To book, visit our website or contact our bookings team under reservas@cassaboners.com.

Return