Blog Hotel Palmanova
Day trip – visit Sóller and Port de Sóller, Ca's Saboners Beach Aparthotel
Day trip – visit Sóller and Port de Sóller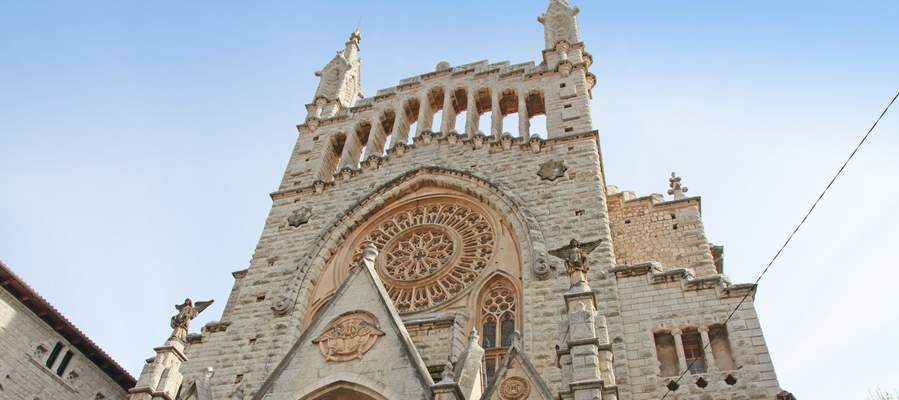 We absolutely love having you at Cas Saboners. That's a fact. Having you staying at our hotel, enjoying our facilities, the Majorcan sun, our pool, restaurant and daily activity program makes us happy! But, even though we'd really like to have you to ourselves all day long, we also want you to enjoy the island and everything it has to offer.


Mallorca is a sunny, Mediterranean island which is perfect for enjoying nature, relaxing, spending the day at the beach, cycling, hiking, kitesurfing, discovering charming little villages and more. As you can see, there's something for everyone in Mallorca!


And today we'd like to give you the opportunity to make the most out of your visit to the island by taking a day trip to visit Sóller and Port de Sóller.


Sóller and Port de Sóller


Sóller is a stunning, picturesque village located in the northeastern area of Mallorca. Surrounded by mountains and located in a fertile valley known as the 'Orange valley', it is the perfect place to discover the most authentic Majorcan lifestyle. You can reach Sóller by riding the vintage train leaving from Palma's train station. The trip by itself is a lovely experience, which is why we highly recommend you book your tickets!


Once in Sóller and after exploring the little shops, visiting its main square and the beautiful church and maybe even see the weekly market, you can hop on the tram which will take you to Port de Sóller. With an almost circular bay it has a beautiful pedestrian street at the seafront, filled with little restaurants and cafés. It is most definitely worth a visit at sunset!


As soon as you're back from your day trip to Sóller and Port de Sóller, we will be pleased to pamper you with delicious dinner at Cas Saboners if you've booked half board. As you already know, we'll have everything you need to put a pig smile on your face after dinner and get you ready for the daily shows and activities!


If you need further information on how to get to the train station and this day trip to Sóller, don't hesitate to contact our team at the front desk.
Return