Blog Hotel Palmanova
Christmas in Mallorca, Ca's Saboners Beach Aparthotel
Christmas in Mallorca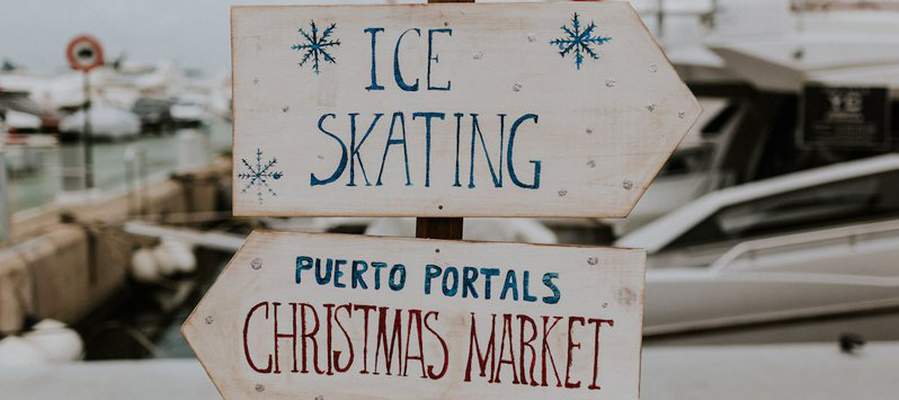 Jingle bells, jingle bells… Are you feeling it? Is the festive feeling taking over you too? We are so ready for Christmas to be here this year! And even though Cas Saboners is closed during the Christmas holidays, we would love to let you know how it is to be in Mallorca over Christmas and what it is we do here on the island around this time of the year.


As soon as the Christmas lights are on (you will see tons of Christmas lights all over the island and specially in Palma) you can feel Christmas in the air, no matter where you go to! Starting in early December, there are many Christmas markets in all cities and little towns all over Mallorca. Actually very close to Cas Saboners and Palmanova, there is one of the most important and loveliest Christmas Markets of the island: Puerto Portals Christmas Market. This marina hosts a very traditional European Christmas market with little stalls looking like wooden cabin offering all kinds of treats, starting from delicious food and drinks up to crafts from the island. If you are in Mallorca during the holidays, you should definitely stop by this lovely Christmas market and check their schedule out on Facebook to get an overview of all the activities taking place in Puerto Portals.


Another one of the traditional things to do during Christmas in Mallorca is attending the 'Gallo mass', the most important mass for Christians on the island, taking place on the 24th of December in several churches in important towns and villages. Of course, the most stunning version of the 'Gallo mass' is the one celebrated at the Cathedral of Palma.
*Check out the cathedral's official page to find out about this year's restrictions due to COVID.

On New Year's Eve in Mallorca it is tradition to eat 12 grapes while the clock strikes 12 times. This is a superstition that is supposed to bring good luck within the new year and all restaurants, as well as homes over the island do the 'lucky grape' tradition.


Last, but not least, you can not miss the Three Kings parade coming to Mallorca on the 5th of January. Melchor, Gaspar, Baltasar and a large group of floats amaze children year after year baring sweets and a colourful show for the little ones to prepare for the unwrapping of gifts on the morning of the 6th of January, after the three holy kings have visited their homes.
*Probably the parade won't be the same as previous years due to COVID restrictions, but we're sure the city conucil will find a way to celebrate this wonderful tradition!
Return