Blog Hotel Palmanova
Cas Saboners – Your cycling friendly hotel in Palmanova, Ca's Saboners Beach Aparthotel
Cas Saboners – Your cycling friendly hotel in Palmanova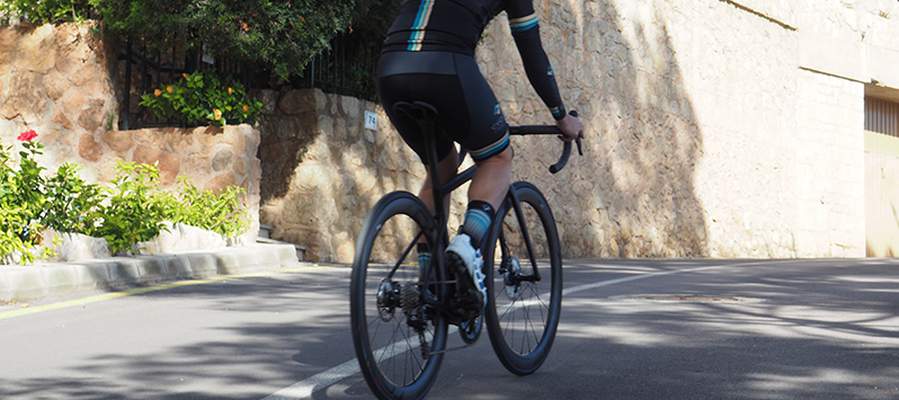 As you already know, Mallorca is a beautiful Mediterranean island known for its breath-taking landscape. With over 250 beaches and coves it is a paradise for nature lovers from all over Europe who visit the island.

And there's one sport that is also particularly popular on the island: cycling. If there is an exceptional place for cycling, it is certainly Mallorca thanks to the perfect climate, a real gift for the cyclist, the fantastic landscape and the wide choice of cycling routes. Professional and amateur cyclists have been coming to Mallorca to explore its magnificent mountain range and enjoy its many cycling paths.

Would you like to hear the good news? Aparthotel Cas Saboners is a cycling friendly hotel, which can be the perfect starting point for your upcoming cycling holiday. We are a SILVER Cycling Friendly certified hotel, offering all the services you need to enjoy Mallorca on a bike.

Our cycling centre offers bicycle storage, tool workshop, washing area, air pump, tailored routes, welcome pack, bicycle rental, physiotherapy service, transfer service, sports nutrition, gym and a spa area. Our facilities have been adapted to make it really easy for cyclists to start their daily cycling routes at our hotel. And after enjoying your favourite sport, our hotel will be the perfect place to relax and rest for the next route! With comfy apartments, a delicious restaurant, pool, water park for the little ones and all kinds of activities at the hotel, our guests will have a blast every day!

If you'd like to know more about specialized cycling service and discover the best cycling routes close to Aparthotel Cas Saboners, you can visit the 'Cycling' section on our web (https://en.cassaboners.com/cycling/).

We will be pleased to welcome you at our hotel in Palmanova this year!
Return