Blog Hotel Palmanova
Best restaurants in Palmanova, Ca's Saboners Beach Aparthotel
Best restaurants in Palmanova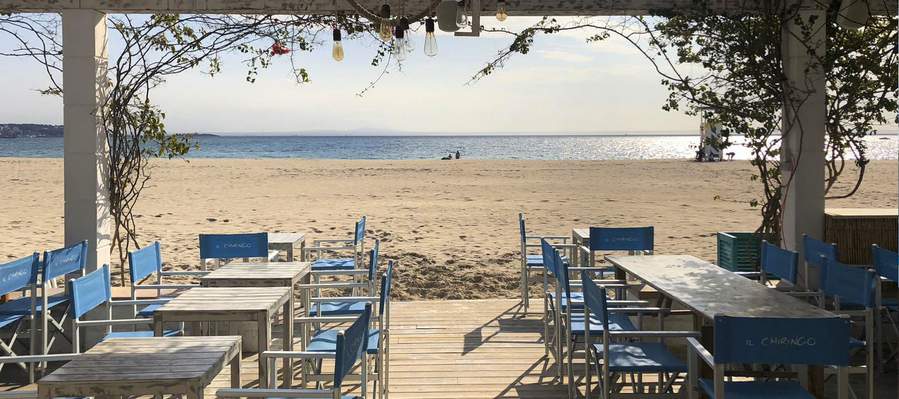 Holidays stand for not worrying about anything else than having a great time, don't you agree? Well, at Cas Saboners your wishes are our commands and we absolutely love having you staying with us and enjoying a well-deserved break in Palmanova.


As you already know, our family-friendly facilities guarantee a lovely getaway for you and your family, featuring a large outdoor pool, fully equipped apartments, children's playground, little water park, a buffet restaurant and a long list of activities for grown-ups and little guests!


If you're a repeat customer, you will probably be booking half board for your upcoming holiday. Breakfast and dinner at Cas Saboners are always a fantastic idea! We love to serve you with everything you usually like and show you some local food too, to make your stay one to remember. And as you will be having breakfast and dinner at our restaurant, today we would like to recommend you the restaurants for you to go visit when going out for lunch in Palmanova. Ready? Let's eat!


Siso Beach Mallorca


Thinking about doing something special for lunch? Siso Beach is an avant-garde space where the sea, the sun, and their gastronomy come together to offer you a unique experience. Led by chef Claudio Vargas, their fresh Mediterranean fish and mouth-watering paella should most definitely be on your order for the day! The best part about Siso Beach? It is located a 3-minute walk away from Cas Saboners!


Bondi Beach Magaluf


Voted recently as Magaluf's best restaurant, this stylish beach bar and grill serves beautiful Mediterranean cuisine at the promenade on Magaluf's beachfront. Perfect for a relaxed lunch with panoramic views of the Med and for some signature cocktails made from top-shelf spirits and the freshest ingredients, Bondi Beach does not disappoint.


Il Chiringo


The ultimate family friendly Italian restaurant in Palmanova has a name: Il Chiringo. Located right at the beach at the beach of Palmanova (9 minutes by foot from Cas Saboners), this beach restaurant serves fine Italian cuisine and spectacular Mediterranean dishes for all tastes. Your kids will be able to play right in front of you at the beach or behind the restaurant at the public playground. If you were thinking about some lunch with your feet in the sand, this is it!


Hopefully you can visit some of our recommended restaurants in Palmanova, as we are looking forward to hearing what you thought of them when you're back at Cas Saboners enjoying our fun, lively activities and night shows!

Return