Blog Hotel Palmanova
Best Christmas markets in Mallorca, Ca's Saboners Beach Aparthotel
Best Christmas markets in Mallorca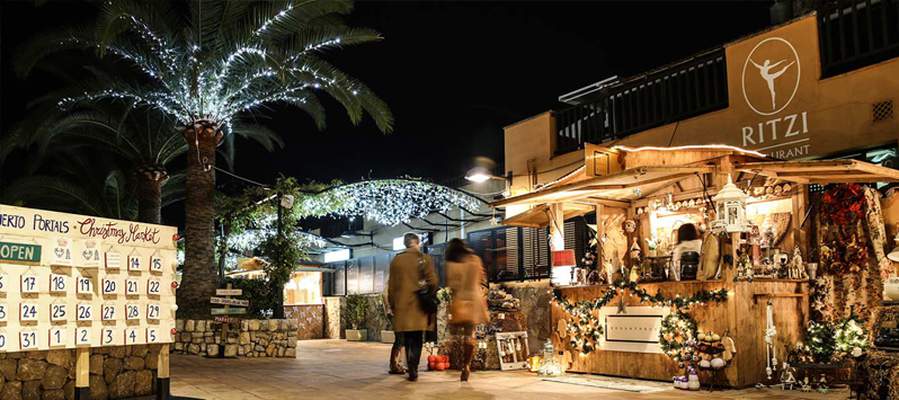 December is here. And the Christmas lights. And the magical time of waiting for Santa. And the oh-so-beloved Christmas markets too!

At Cas Saboners we're closed at the moment, but some of us and probably some of you are still around, which is why we would like to tell you that you shouldn't miss the opportunity of visiting a Christmas market when in Mallorca!

Because: what's not to love about Christmas markets? Delicious food, a lovely atmosphere, tons of activities for children, stalls filled with beautiful present ideas… it's just heaven! And as we love Christmas markets so much, we're ready to tell you which one are our favourites.

Best Christmas markets in Mallorca

Puerto Portals Christmas Market: Arts and crafts as well as performances by dancers and a varied and exquisite international Christmas cuisine. A great place for Christmas shopping or just a place to soak up some festive spirit. Workshops and shows for children will also be held every day!

Christmas market at Pueblo Español: The charming Pueblo Español, a reconstructed Spanish village near the centre of Palma, turns into an outdoor market at the beginning of December. Over 80 stalls selling hand-made gifts and decorations will be available, as well as food, drinks, live music and a lot more.

Christmas market in Santa Ponsa: It's one of Mallorca's largest Christmas markets and it is held, mainly, by Germans who took a piece of their own 'Weihnachtsmarkt' from Germany and brought it directly to Santa Ponsa. Kids have tons of activities to join, there are many stalls with delicious food and great present ideas.

So choose your favorite and have a look at the wonderful Christmas markets Mallorca has to offer this time of the year! Enjoy the holidays!
Return