Blog Hotel Palmanova
The best activities for kids in the area, Ca's Saboners Beach Aparthotel
The best activities for kids in the area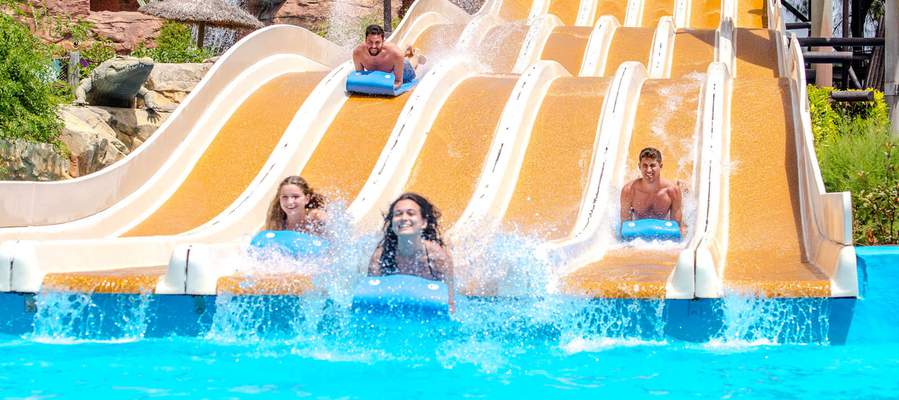 Are you coming with your little ones? As you probably already know, Cas Saboners is the perfect spot for families looking to enjoy a fun, active holiday close to the beach. Due to our great location, you will be able to enjoy sandy, sunny days or just relaxing by the pool, while your children have a great time joining the activities that are on the program at our kids club.


And if you're thinking about making some days extra special, we'll be pleased to help with it by telling you all about fun activities to do in the area of Cas Saboners.



Best activities for kids near to Cas Saboners
Western Water Park
: If you're visiting in spring, summer or even early autumn, this place is a must on your list of fun things to do. Western Water Park stands for slides, water and tons of laughter! With areas specially designed for toddlers and other impressive attractions for adults, a day at Western Water Park will most definitely stay in the books!
Karting Magaluf
: Are your children old enough to join in when it comes down to karting? You're a lucky traveler! In Magaluf you will find a fun karting track where you can race as an individual or in small or large groups.
Katmandu Park
: Known as the "friendliest theme park in Europe," they offer all kinds of attractions for different age groups, including 'The House' where imagination is real and reality is just an illusion.
Wave House Magaluf
: Surf on the artificial wave machine at Wave House Mallorca, which is a hotel in Magaluf that also let's external customers hop on a board and live this unique experience.
Beach day
: Last, but not least, a beach day is always a great way to spend the day when staying at Cas Saboners. You've got beautiful beaches in walking distance (see our recent blog post about the best beaches near Cas Saboners to find out more) and your kids will absolutely love the white sand and shallow waters of the Med!
Return