Blog Hotel Palmanova
Beach day near Cas Saboners, Ca's Saboners Beach Aparthotel
Beach day near Cas Saboners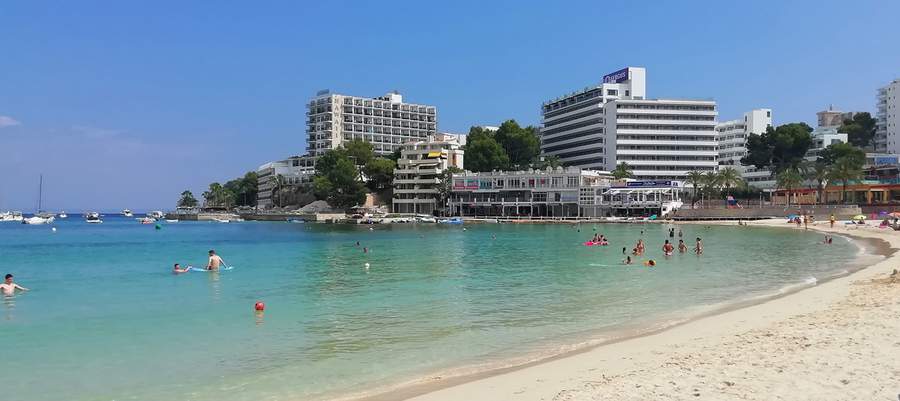 There's nothing better than a beach day, is there? At Cas Saboners we absolutely love being located a 4-minute walk to the beach, because that makes your family holiday even better! And today we would love to help you out by giving you all the important information for you to make the most out of the perfect beach day near Cas Saboners. Here we go!


Beach day near Cas Saboners – all you need to know


You can find two white-sanded, beautiful beaches in walking distance from our aparthotel in Palmanova. The beach that is a 4-minute walk away from our hotel is called 'Son Matias'. This large sandy beach is perfect for families with children, as the waters are calm and shallow. You can rent sunbeds at the beach and there are also showers and other services at the beach, including public playgrounds for your kids to have a blast before or after diving into the crystal-clear waters of the Med.


Only 8 minutes by foot away from Cas Saboners you will get to the beach of Palmanova. Just like Son Matias, this beach also boasts white sand and turquoise water. Both of these beaches are perfect to enjoy some fun watersports too! There are pedal boats available for renting, jet skis, diving lessons to hire, beach volley courses for public use and the promenade offers plenty of restaurants, cafés and ice cream shops for you to enjoy a fantastic day at the beach.


The best part? As soon as you're back at Cas Saboners we'll make sure you continue to have a blast. Not only do we offer fantastic facilities including a pool, a little water park for children and a playground, but we also have a varied activity program for guests to enjoy their stay from beginning to end.


Choose the apartment that better suits your family's needs and remember that you can book them with breakfast or half board, enjoying all types of local, national and international foods at the Cas Saboners restaurant.


Don't hesitate any longer and enjoy a lovely family holiday at Cas Saboners this season!

Return