Blog Hotel Palmanova
Autumn holidays at Cas Saboners, Ca's Saboners Beach Aparthotel
Autumn holidays at Cas Saboners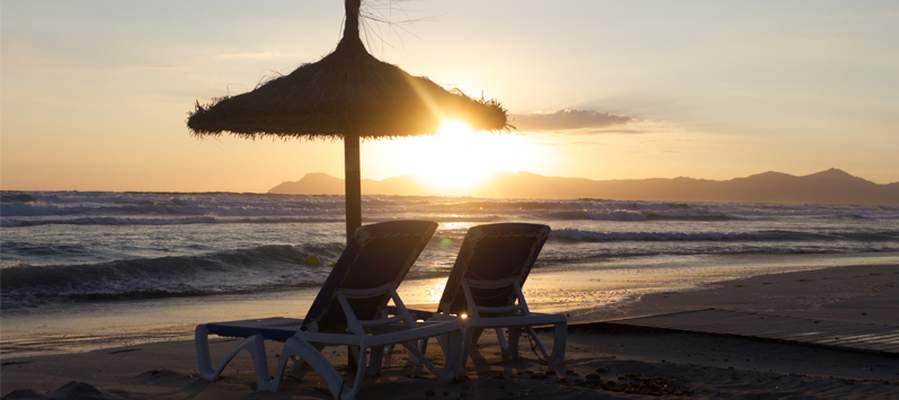 As we announced at the beginning of this season, we extended the Cas Saboners season this year. This means that in 2019 we're closing on November, the 17th. Why? Because many of you wanted to come visit us in Autumn and, of course, your wish is our command!


If you're one of those who wanted to come visit in Autumn, this post is for you. Because we're telling you what to expect when spending your Autumn break at Cas Saboners!


First of all, good news regarding Mallorca's weather. Summer lasts longer on the island. This means that during Autumn we have many sunny days to keep enjoying the beach and the pool! Even though you'll also have rainy days and cloudy mornings, there's plenty of Mediterranean good weather to look forward to!


Second pro of visiting Mallorca in Autumn: empty beaches. Are you not into crowded beaches? This is your time of the year to come visit. With the biggest part of the tourists gone, the beaches are empty in Autumn. Either if you'd like to sunbathe, dive in or just take a long walk by the beach, you'll be able to do it rather privately. Sounds great, doesn't it?


Moving forward, we must let you know that in Autumn there are plenty of cultural events taking place, mostly in Palma, the capital city of the Balearic Islands. Palma is a 10-15 minute drive away from Cas Saboners, but we'll be happy to help you out if you want to rent a car, need the instructions to take the bus or want us to call a taxi. In September, the most popular cultural event is 'Nit de l'Art', a magical evening in which all art galleries and museums in Palma invite you to join them on a night where it's all about art.


Last, but not least, we'll be looking forward to having you at Cas Saboners enjoying our facilities, activities for grown-ups and kids, the delicious restaurant (book half board!) and simply live the Cas Saboners experience at its best!

Return