Blog Hotel Palmanova
All you need to know about our breakfast and dinner buffet, Ca's Saboners Beach Aparthotel
All you need to know about our breakfast and dinner buffet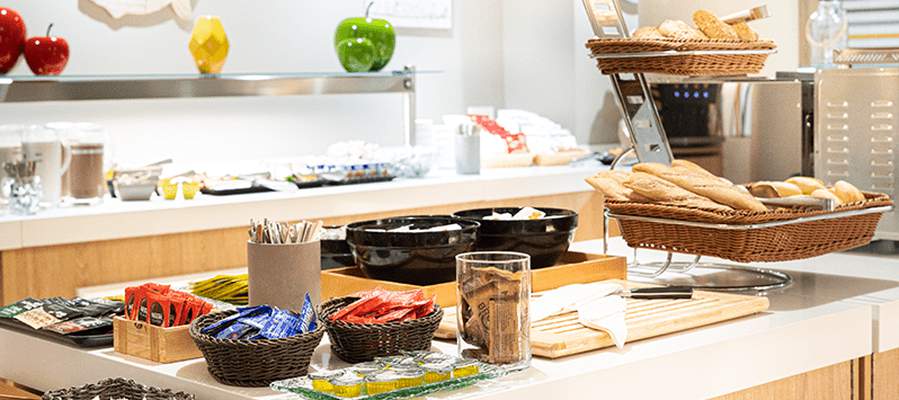 It's time to shine the spotlight on your two fav' meals of the day: breakfast and dinner. If you're a foodie like us, you'll know that what you eat can make or break a holiday. Luckily, at Cas Saboners, we serve only the most delicious food for you to enjoy!


As part of our half-board package, you'll have the choice between various different options at our breakfast and dinner buffets. We've made sure to include your all-times favourites from home, as well as tons of local Mediterranean options to ensure you get a taste of the island and all the deliciousness it has to offer. It's called the best of both worlds.


If you have any specific dietary requirements, or are simply looking to adopt a more balanced diet, we also offer various vegan and vegetarian, as well as gluten free options! These include a variety of gluten-free breads and pastries served at breakfast, as well as lactose-free products. We always continue expanding our selection of dishes and love to offer you exciting new food choices every season. Have you tried our vegetarian pasta or paella yet?


Book your 2023 stay at Cas Saboners now and discover a world of food delight. With half-board, your holiday goes from great to unforgettable! It's the feedback we get from our guests every year.


See you soon!

Return