Blog Hotel Palmanova
Activities with kids during a summer holiday in Mallorca, Ca's Saboners Beach Aparthotel
Activities with kids during a summer holiday in Mallorca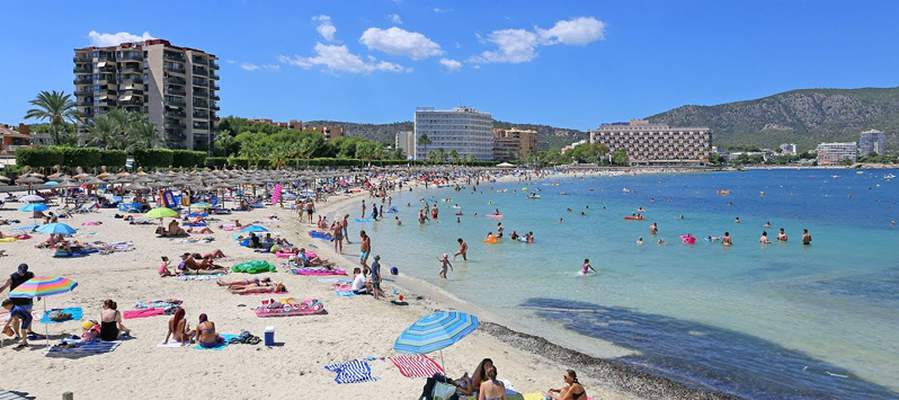 Summer is here, that we may say! We just love this time of the year on the island: long beach days, al fresco dinners and tons of summer fun. As you already know we are a children-friendly hotel located in Palmanova, only a couple steps away from the beach.


And as we love welcoming you with the whole family (you know we have a cool kids programme every day, right?) we would like to let you know what you can do when visiting Mallorca with your little ones.

Kids fun in Mallorca

There are SO many things you can do with your kids when in Mallorca. It's hard to choose just some to share with you, to be honest.


First, of course, the beach. Mallorca is a Mediterranean island with over 250 beaches. About 60 of them are 'blue flag beaches'. And guess what? It's your lucky day, because we are located just a few steps away from two blue flag beaches: Palmanova and Son Maties. Spending the day by the beach, building a sand castle, having a picnic, swimming and sunbathing is definitely at the top of our fun things to do with kids when in Mallorca.

Second on our list we have to mention water parks. It's hot, we know it and spending the day in a water park will definitely take care of that. There are many water parks distributed all over the island and Cas Saboners is really close to one of the most popular water parks in Mallorca: Western Water Park. Make sure to ask our team at reception to get your tickets at the best price!

Next on our top activities with kids in Mallorca is go-karting. We must say that we recently went go-karting and we genuinely had forgotten about how much fun this is! Going for a ride with the whole fam sounds like the perfect pre-dinner plan, doesn't it?

Last, but not least, we have to tell you about a fun show & dinner going on near Cas Saboners. It's called 'Pirates Adventure' and it will keep your kids entertained ALL THE TIME. A very impressive show with talented gymnasts and artists.

Let us know if we can be of any help by asking our front-desk team about any of these activities for your kids!
Return