Blog Hotel Palmanova
Activities and shows at Cas Saboners, Ca's Saboners Beach Aparthotel
Activities and shows at Cas Saboners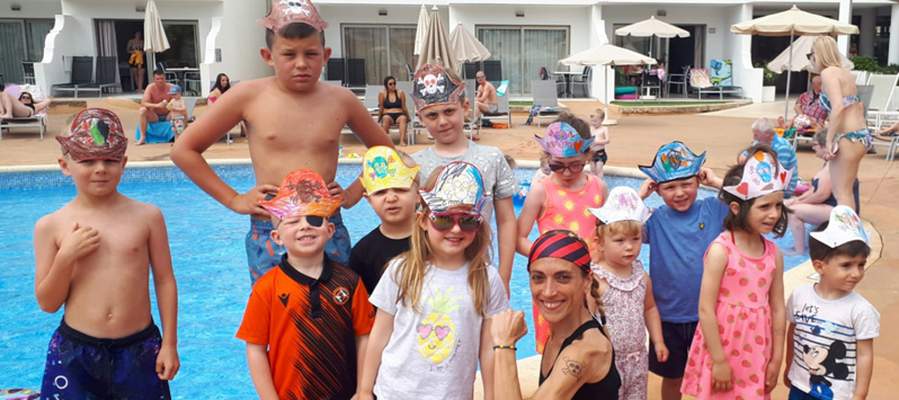 Your holidays at Cas Saboners are just around the corner! We cannot wait to have you here with us enjoying our location, facilities and service. You already know that your wellbeing is all that matters for our team at Cas Saboners. And we're always thinking of new ways to improve customer service. This is exactly why we have a long list of activities and shows to offer you an unforgettable holiday.


Activity programme at Cas Saboners - season 2022


We absolutely love to have you enjoying our aparthotel! We know that there will be days you will just want to enjoy your day on a sunlounger, dive into the pool and do absolutely nothing. But there also will be days when you will want to make the most of every minute of your holiday. And those are the days you can easily fill with our fun, varied activity programme! Even though we change the days and hours of these activities during our season, we've got a long list of activities for you to enjoy a fun time at our hotel.


If you are looking forward to staying fit during your getaway, you can join our yoga classes, practice paddle surf, stretching, aqua gym or aqua zumba. If you're in for a fun time, don't miss out on 'magic carpet', 'pool games' and 'cocktail games'. You'll also be able to join activities such as air hockey, archery, killer dards or the popular Sjoel back. All of it while your kids have a blast too doing things like art attack, pirate day, face-painting, bouncy castle, t-shirt painting and more. Evenings are also super fun for our little guests, as they become our little stars on the dancefloor at 'mini disco' and adults can enjoy things like bingo, karaoke and shows.


Evening shows at Cas Saboners


One of the things we enjoy the most are those long summer nights sharing the good times with each one of you. And during the season we've got a long list of shows to amaze our guests every season. Some of the shows you can expect this season at Cas Saboners are: Queen, Abba, Glam Lady, The One Man Show, Power of Magic, Phil Collins, The Son of Soul and many, many more.


We are looking forward to having you with us this season enjoying all our fun activities and shows!
Return