Blog Hotel Palmanova
The 2023 season at Aparthotel Cas Saboners, Ca's Saboners Beach Aparthotel
The 2023 season at Aparthotel Cas Saboners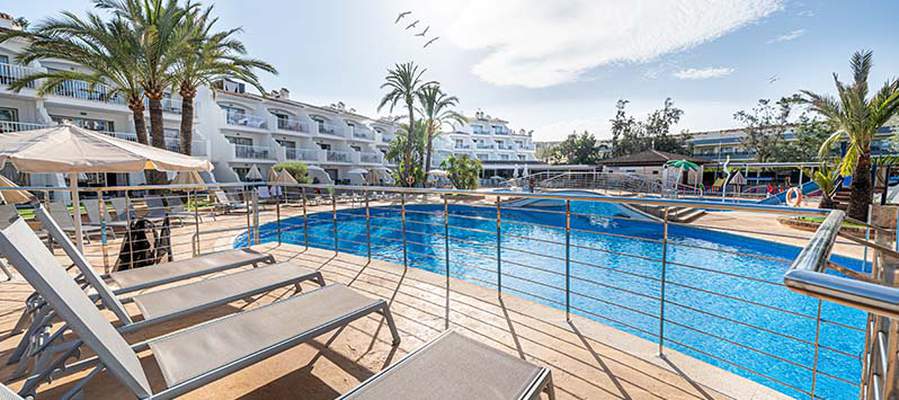 The 2023 season is just around the corner! And with every passing day the call of the island grows stronger, drawing visitors back. As we look towards our opening in March, we're already thinking of all the ways we can make this new year the best one yet. That means more fun, more relaxation, more family time and more unforgettable holiday moments at Aparthotel Cas Saboners. Discover why we are the perfect destination for your next trip to the sunshine island!


Cas Saboners is the ultimate family-friendly escape


A holiday at Aparthotel Cas Saboners is a treat for the entire family. Why, you ask? It's simple, whether it's our children's playground, our in-house water park, our outdoor pool or our popular Kids Club, everything is geared towards providing a fun environment for families to connect and enjoy every moment together. Our apartments are also the perfect setting for an evening of cooking, playing cards or just relaxing together.


Our location is second to none


We love Palmanova. And so do our guests! There's always a buzz in the air and no shortage of entertainment options. We're talking water parks, golf courses, theme parks, clubs and so much more. For a family fun day, we'd recommend a visit to the Katmandu theme park, where you can play mini golf, enter the mythical fun house, enjoy a spectacular 4D ride and finish off with a bite to eat in the café bar. If you fancy a day in the city, then the Balearic capital Palma is only a short drive away. Here, you will find world class shopping opportunities, historic landmarks, authentic markets and lots of restaurants.


Welcome to the beaches of your dreams


Palmanova's sandy beaches are a haven for families! Especially since three of them have been awarded the prestigious blue flag status, commending them for their facilities, their safety measures and their beauty. Next to the beaches you'll find the Paseo del Mar promenade, where there is an abundance of shops, restaurants and children's play areas.


Half board at Aparthotel Cas Saboners


To make the most of your 2023 stay with us, we highly recommend our half board option! That's because having breakfast and dinner included while on holiday is a big step towards absolute happiness. It means no cooking, no dishes, no hassle of booking restaurants and tons and tons of delicious food. You'll have a spectacular buffet breakfast and buffet dinner included! The best part? The buffet includes EVERYTHING you already love from home and adds tons of Mediterranean options to fall in love with.


So, what are you waiting for? Book your 2023 trip at Aparthotel Cas Saboners now and discover Mallorca like never before!

Return