Blog Hotel Palmanova
The 2020 season is ON!, Ca's Saboners Beach Aparthotel
The 2020 season is ON!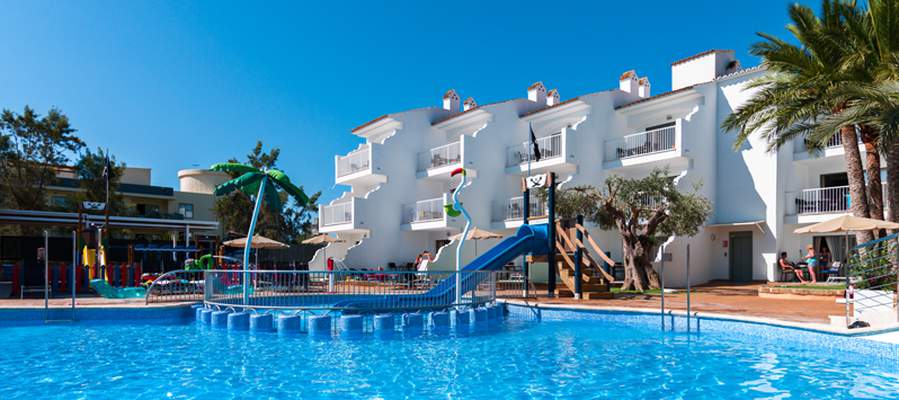 We can not believe 2020 just knocked on our door. It is a little bit crazy to think that the end of a decade is here. But, don't panic, there's nothing to worry about. To be honest, 2020 will be just another year. And here at Cas Saboners 'just another year' means: fun family-friendly holidays by the sea.


And now that we're facing the beginning of the season we just wanted to let you know what this season is all about.


First things first: we'll open on February, the 21st. We literally can't wait! We've got so much to look forward to! And this year the season will go on until November, the 1st. That's the day we'll be closing for the winter.


Just like last season, we highly recommend booking our half-board option. Breakfast and dinner will be included and you will be able to enjoy the finest Mediterranean and international gastronomy at our restaurant. But this year we've got some news regarding dinner time at Cas Saboners. This year you'll be able to try one of the best restaurants in the area instead of one of your dinners at the hotel.


Vaccu is a restaurant you'll find in the La Vila Shopping Centre, only a couple of minutes away from Cas Saboners. At Vaccu they are meat specialists. They have the best steaks on the island at this new restaurant, but it's not only all about meat, they also got a wonderful selection of Italian dishes to share with the family. The best meat & the best of Italy in just one place. A real winner! .


Vaccu is family-friendly restaurant, as they not only have a great selection for children, but also a big terrace inside the La Vila shopping centre, for the kids top lay around while adults enjoy some of their spectacular cocktails after lunch or dinner.


And now VACCU can be one of your dinner options from Tuesday to Sunday when booking half-board! Please advise reception one day in advance (30pax per day maximum capacity). You will get a delicious menu to choose from (if you want to take a look in advance, please ask our colleagues at reception!).


In addition to these fabulous news regarding dinner time at Cas Saboners, we must say we're really excited to welcome all of you again this season: entertainment for adults and children, a wonderful pool area, a little water park, a playground and the staff at Cas Saboners are waiting for you!
Return